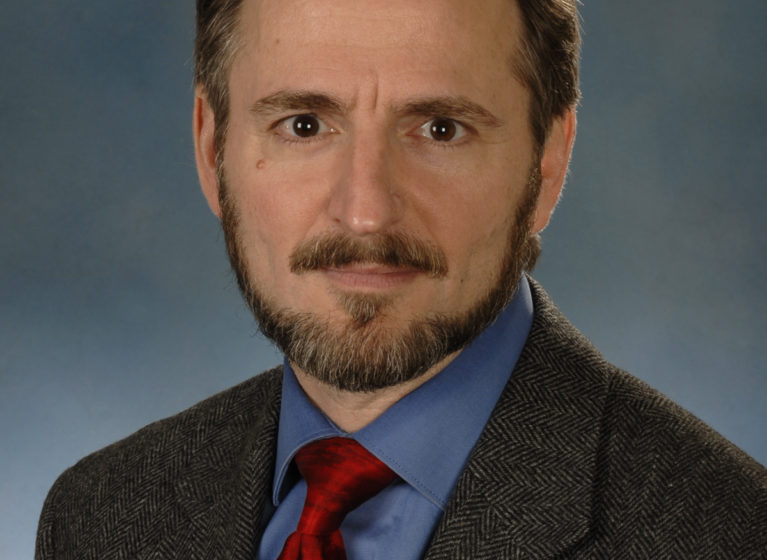 Steven T. DeKosky, MD, Vice President and Dean of the University of Virginia School of Medicine, and R. Edward Howell, Vice President and Chief Executive Officer of the University of Virginia Medical Center, recently announced the appointment of James P. Nataro, MD, PhD, MBA, FAAP, to the position of Chair of the Department of Pediatrics, effective September 1, 2010.
Dr. Nataro is Professor of Pediatrics, Medicine, and Microbiology & Immunology at the University of Maryland School of Medicine. He serves as Vice Chairman of the Department of Pediatrics, Head of the Division of Infectious Diseases and Tropical Pediatrics, Associate Director for Research Training, and Chief of the Molecular Diagnostics & Microbiology Section of the Center for Vaccine Development.
"I am excited and honored to lead UVA's Department of Pediatrics. The faculty and staff have a well-deserved reputation for outstanding clinical care, dedicated teaching and probing research. I plan to build upon these strengths to ensure the children of Virginia have access to the best care we can provide," Dr. Nataro said.
Dr. Nataro is an international leader in research on pathogenesis of diarrheagenic Escherichia coli and Shigella. Diarrheagenic E. coli is the single most important etiologic agent of gastroenteritis among children in the developing world. Dr. Nataro's work deals primarily with enteroaggregative E. coli (EAEC). EAEC is an emerging cause of diarrhea in both developing and industrialized countries and has been linked to persistent diarrhea, and to growth retardation among children who are asymptomatically infected. He is also investigating the genomics of pathogenic E. coli. Dr. Nataro recently became involved in developing vaccines against agents of importance to biodefense, with an emphasis on plague vaccines.
Dr. Nataro received his MD and PhD from the University of Maryland School of Medicine. He went on to complete his pediatric residency at the Children's Hospital of Pennsylvania and the University of Pennsylvania School of Medicine. He completed his pediatric infectious disease fellowship at Johns Hopkins Hospital and joined the faculty of the University of Maryland School of Medicine in 1991. Dr. Nataro serves as Chair of the Clinical Practice Management Committee and is Acting Director of the Pediatric Subspecialty Clinic at the University of Maryland Hospital for Children.
Dr. Nataro serves on the editorial boards of Infection and Immunity , Concise Reviews in Pediatric Infectious Disease , and Clinical Microbiology Review . He has served, or currently serves, on ad hoc review panels for Clinical Pediatrics, Lancet, PNAS, JAMA, NEJM, Journal of Pediatrics, and several other journals.
"We are extremely pleased to welcome Dr. Nataro to the University of Virginia," said Dr. DeKosky. "We are looking for Dr. Nataro to provide vision and leadership as we move forward with the design and development of the Barry and Bill Battle Building at UVA Children's Hospital. This important facility will serve as the cornerstone for care of children in our community for decades to come."