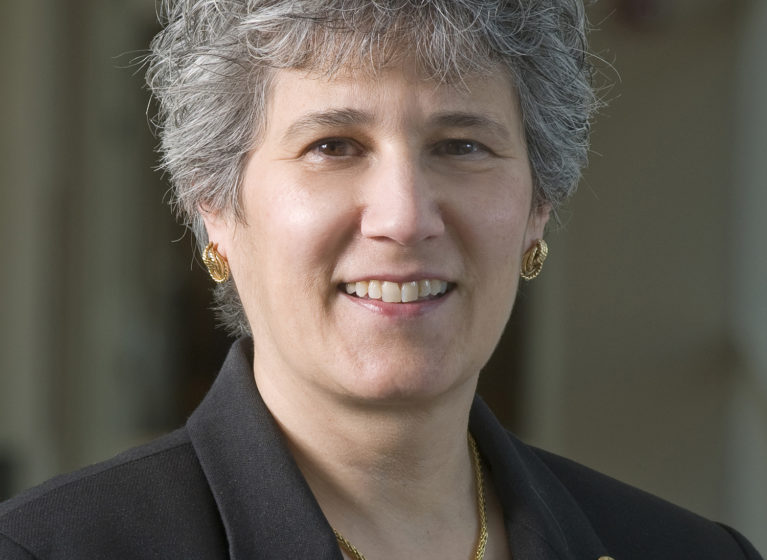 Pamela Cipriano, PhD, RN, NEA-BC, FAAN, special advisor to the chief nursing officer at the University of Virginia Medical Center, was recently selected for leadership roles in two prestigious national healthcare IT initiatives. Cipriano was the chief nursing officer at UVA from 2001 to October 2009.
Cipriano was one of nine healthcare leaders elected to the National eHealth Collaborative's (NeHC) Board of Directors. The NeHC is an independent and collaborative public-private organization dedicated to improving individual and population health by enabling the seamless and secure exchange of electronic health information nationwide. The NeHC receives funding from the Office of the National Coordinator for Health IT in the U.S. Department of Health and Human Services to support the growth of the Nationwide Health Information Network (NHIN), a set of standards, services, and policies that enable secure exchange of health information over the Internet. The NeHC will also provide education and practical guidance, and will encourage collaboration among stakeholder groups working toward the secure exchange of health data.
Cipriano, the only nurse on the 18-member board, will serve a two-year term. "Achieving exchange of health data throughout the country will improve continuity of care by providing access to accurate and complete patient information on a 24-hours-a-day, seven-days-a-week basis. We can provide the best care to patients anywhere they receive health services," Cipriano said.
In addition, Cipriano was invited to serve as a member of the National Quality Forum's Health IT Utilization Expert Panel. The National Quality Forum, established in 1999, is a public-private collaborative whose mission is to improve the quality of healthcare by standardizing the measurement and reporting of quality-related information. The Health IT Utilization Expert Panel aims to identify information needed to measure effective utilization of HIT to improve efficiency, quality, and safety of care.
Cipriano is also the editor-in-chief of American Nurses Association's official journal, American Nurse Today .