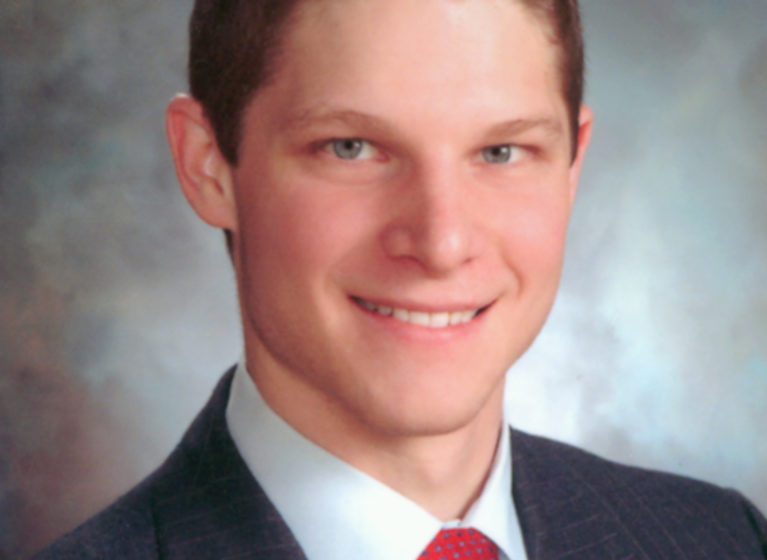 Jason Franasiak, a fourth-year medical student at the University of Virginia, has been selected to receive a 2009 American Medical Association Leadership Award.
The American Medical Association (AMA) Foundation, in association with Pfizer Inc., presents the yearly award to medical students, residents, fellows, and early career physicians for their nonclinical leadership skills in organized medicine, education, public health or community service. Franasiak, who is president of the Mulholland Society, the UVA School of Medicine's student government, will receive the award along with 29 other recipients at a dinner on March 9, 2009 in Washington D.C.
"I am deeply honored and humbled and feel that it is a testament to the faculty, staff, and alumni who support the UVA School of Medicine students during their medical training," said Franasiak, who is currently in Guatemala on a UVA Center for Global Health Scholarship. He is working in Quetzaltenango, Guatemala at the Primeros Pasos clinic.
Franasiak is Director and Founder of UVA´s chapter of Building Tomorrow: Destination Kampala , a non-profit organization that raises funds and awareness for the construction of schools in Kampala, Uganda. The group has raised more than $50,000 and is in the process of building their first school. Franasiak also served as President of the UVA chapter of the American Medical Student Association. During his term the group raised more than $20,000 to build a health clinic in El Salvador.
"Jason is an amazing young man who embodies all we hope from our medical students and physicians. He is bright, warm and compassionate and cares deeply about the welfare of others. His leadership within the School of Medicine and beyond to the world community has been wonderful. We are so pleased that he has been recognized by the AMA," said Randy J. Canterbury, M.D., senior associate dean for education at the UVA School of Medicine.
Franasiak is a member of Alpha Omega Alpha (AOA), the medical school honor society, a Bowman Scholar at the UVA School of Medicine and a member of the Raven Society. Upon completion of medical school, Franasiak plans to complete a residency and fellowship in obstetrics and gynecology.
"Through actions such as leading a free clinic, changing health policy, conducting cutting-edge research or volunteering on a global level, these men and women have shown tremendous potential for joining the next generation of medical leaders," said Jean Howard, president of the AMA Foundation. "I am confident that these outstanding individuals will provide the necessary leadership to improve health care delivery in our country."