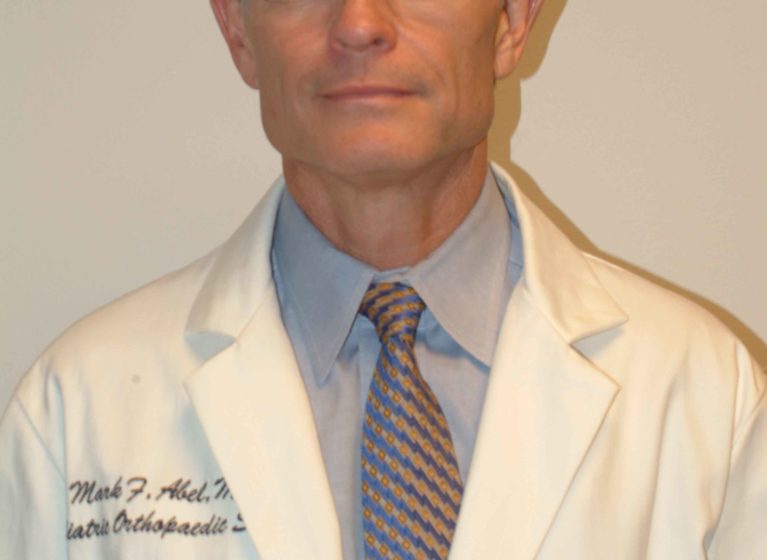 The University of Virginia Health System has appointed renowned pediatric orthopaedist Mark F. Abel, M.D., to chair the Department of Orthopaedics.
"Orthopaedic surgery is a specialty that is continually advancing through innovations in material science, engineering and biology. I am thrilled to lead this outstanding department and to partner with our scientists in the School of Medicine and our colleagues in the Health System to provide the highest quality medical care," said Abel.
Since joining the UVA faculty in 1993, Abel has served as vice chairman of orthopaedics from 2000 to 2002 and then as interim chair of the department from 2002 to 2003. He has been the head of the division of pediatric orthopaedics since 2003.
"Mark Abel is a physician, educator and scientist of the highest regard. I am extremely pleased he has agreed to lead the department of orthopaedics," said Steven T. DeKosky, vice president and dean of the School of Medicine.
Dr. Abel received his medical degree from Tulane University School of Medicine and completed his residency in orthopaedic surgery at the University of California, San Diego. He went on to complete a fellowship in pediatric orthopaedics at Children's Hospital Health Center and the University of California, San Diego. Upon completion of his fellowship, Dr. Abel served as a staff surgeon and research director at Naval Hospital Portsmouth, VA. He served a tour of duty in the Persian Gulf with the 2 nd Marine Division during the first Gulf war, from 1990 to 1991.
Dr. Abel's clinical and research interests include the management of pediatric spinal deformities, including scoliosis, and the management of neuromuscular conditions particularly cerebral palsy.
Dr. Abel is Medical Director of UVA's Motion Analysis Motor Performance Laboratory, and is the founder of the orthopaedic Virginia Children's Specialty Service Clinic in Bristol, VA.
One of Dr. Abel's first acts as chair was the appointment of Dr. A. Bobby Chhabra, M.D., as vice chair of the department.
Dr. Chhabra received his medical degree from the University of Virginia School of Medicine and completed his residencies in general and orthopaedic surgery at UVA. He completed a postdoctoral research fellowship at the UVA Orthopaedic Research Laboratory and followed that with a fellowship in hand, microvascular and congenital hand surgery at the Hand Center of San Antonio and the Texas Scottish Rite Hospital in Dallas. He joined the UVA faculty in 2002.
Dr. Chhabra is division head of Hand and Upper Extremity Surgery in the Department of Orthopaedics and director of the residency program as well. He is also co-chair of the Education Task Force for the UVA School of Medicine.
"The UVA Department of Orthopaedics is positioned to lead the nation in patient care and medical education. We are committed to fostering collaboration with our colleagues at the University and in our community as we continue to strive for excellence in these areas. I am honored to be working with Dr. Abel and our devoted orthopaedic faculty and staff during this exciting time," Dr. Chhabra said.