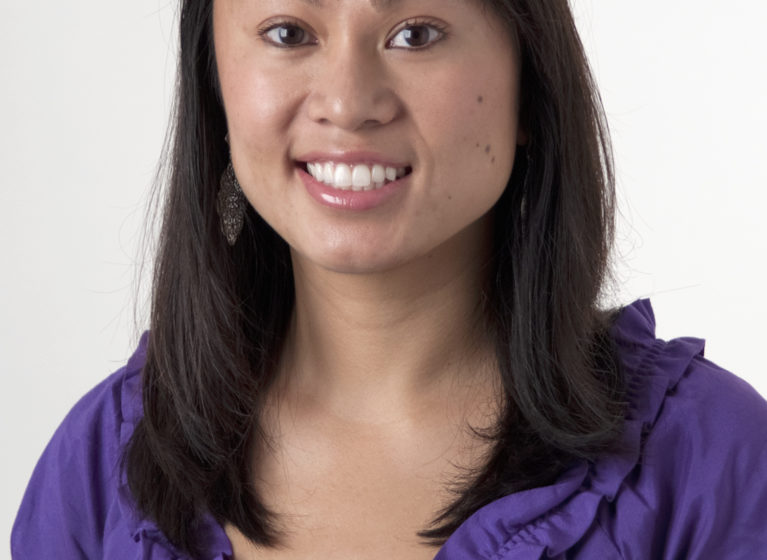 Since childhood, Thuy-Van "Tina" Ho has had two goals: Become a physician and serve others.
She has been doing the latter for years, taking part in medical mission trips around the world and helping to establish a scholarship to honor a late medical school classmate.
She will accomplish the other goal this month, when she graduates May 20 from the University of Virginia School of Medicine .
Inspired to Become a Doctor
As a child, she had several surgeries to treat a congenital craniofacial condition. The time she spent with her doctors instilled a passion for helping others by becoming a doctor. "My surgeons were such positive role models for me, and I wanted to do something for others and give back," she said. Becoming a surgeon interested her because she would be "able to have an immediate, tangible impact."
Her commitment to service deepened as a Murray Scholar at the College of William & Mary, where she went on medical mission trips to Nicaragua and Costa Rica. On those trips, she did everything from triaging patients and taking vital signs to helping a dentist clean teeth.
After graduating from William & Mary and before entering medical school, she traveled to Vietnam to work with Operation Smile, which provides free surgeries for patients around the world with facial conditions such as cleft lip and cleft palate. As part of a research project, she participated in medical mission trips around the country while also getting an up-close look at how the organization works.
A Vietnamese-American, she came away from her second trip to Vietnam more convinced than ever about her goals, while also feeling blessed about her own circumstances growing up in Northern Virginia. "It really matters a lot where you're born or grow up," she said. "Things could've been a lot different for me if I had grown up in Vietnam."
Blending Service, School and Student Government
The passion she brought to her medical mission work carried over to her coursework at the UVA School of Medicine, according to her faculty adviser. Dr. Brad Kesser, an otolaryngologist, said her life experiences "profoundly affected her and her outlook on life." As he worked with her – including on an ongoing research study that she helped design and get approved – Kesser was struck by her constant diligence.
"I could email her at 10 o'clock at night, and she would email me right back," he said.
While in medical school, she blended her volunteer efforts and schoolwork with student government, serving as president of her class all four years. "I'm always someone who needed to have balance in my life, and student government was a good outlet," she said.
Not surprisingly, charitable efforts were part of her mission as class president. She organized and led a philanthropy committee that used extra money from the class fundraising campaign to set up the John Jones Memorial Scholarship Award, in honor of a classmate who died in a Utah caving accident in 2009. During this academic year, the scholarship, for a student in the second year of medical school, was awarded for the first time to William "Beau" Featherston Gilmore III.
Her classmates recognized her earlier this year by voting her the Edgar F. Shannon Award of the Z Society for both academic and extracurricular excellence. She was a natural for the award, said Dr. Richard Pearson, the medical school's associate dean for student affairs. "She's thoughtful, open to new ideas and a strong leader," he said.
'A Burning Desire' to Make a Difference
After graduation, she will head to the University of Kansas for her residency in otolaryngology – head and neck surgery. Her ideal career may include working for an international medical organization like Operation Smile – or at least spending part of each year on medical mission trips.
But influenced by the support she received from mentors at UVA such as Pearson, Kesser and Dr. Stephen Park, she's also considering a career in academic medicine, where she can combine patient care with research and teaching. "Academic medicine is a very stimulating environment," she said.
Pearson is confident she will be successful in whatever path she chooses. "She has a passion for what she sees as important and a burning desire to make contributions," he said.