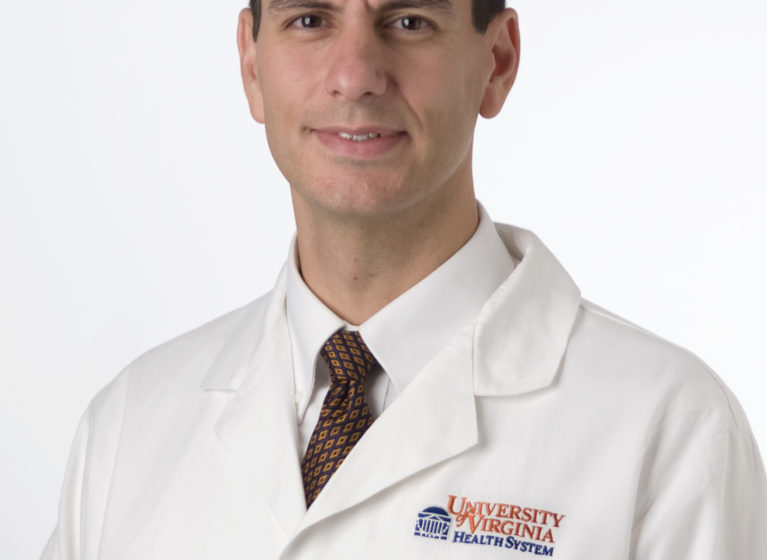 Chris A. Ghaemmaghami, MD, has been named chief medical officer (CMO) for the University of Virginia Medical Center. He has served as the interim CMO since February.
An emergency medicine physician, Ghaemmaghami has worked at UVA since 1998 and has held a variety of leadership roles in the Department of Emergency Medicine, including serving as medical director and vice chair for the department.
Richard P. Shannon, MD, UVA's executive vice president for health affairs, first met Ghaemmaghami when he was going through residency training at Allegheny General Hospital in Pennsylvania and believes he has an ideal mix of clinical and administrative skills for the position.
"Dr. Ghaemmaghami's analytical approach to developing solutions, combined with his experience and skill as a physician, makes him a natural fit in this role," Shannon said.
As CMO, Ghaemmaghami serves as the Medical Center's senior physician, overseeing the Health System's medical staff and working to ensure high-quality patient care and service. He is also the clinical liaison for clinical activities among the UVA School of Medicine, UVA School of Nursing, UVA Medical Center and UVA Physicians Group.
"First and foremost, patient safety and quality care for our patients are my top priorities," Ghaemmaghami said. "I'm excited for the opportunity to continue the positive progress of the Health System as a leader in clinical care, and I'm looking forward to the opportunity to serve the university and Charlottesville community."
Ghaemmaghami's goals also include reducing the amount of administrative tasks handled directly by doctors to give them additional time to spend with patients. "We're looking at ways to redesign our workflow to make it more patient-centered and give our physicians and licensed independent practitioners, such as nurse practitioners and physician assistants, more time to deliver excellent care," he said.
At the same time, Ghaemmaghami said he will remain mindful of UVA's role as an academic medical center, which includes training the next generation of healthcare workers as well as research into the causes of disease and breakthrough treatments.
"As we work to provide high-quality care for our patients, I also want to help create the best environment possible for our learners and our researchers," he said.