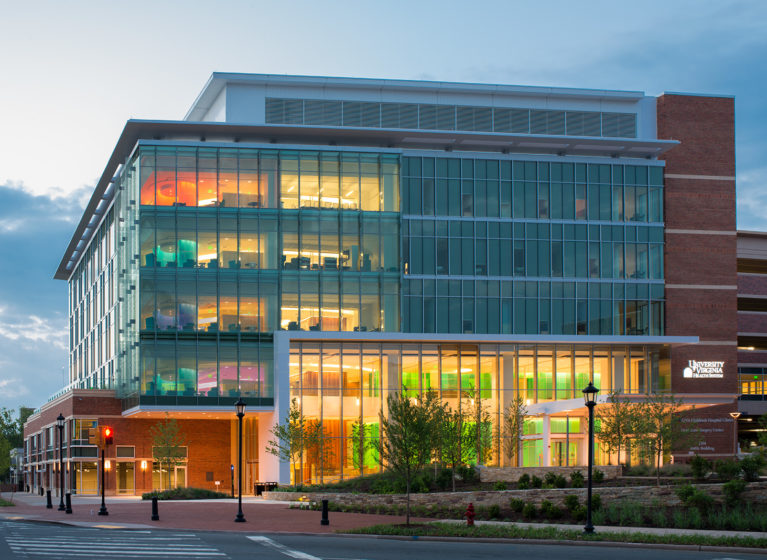 Four University of Virginia Children's Hospital specialties have earned national rankings in the 2015-2016 U.S. News & World Report "Best Children's Hospitals" guide.
The four ranked specialties are:
Pulmonology – 37 th   Urology – 41 st Orthopedics – 47 th   Neonatology – 50 th
"We're pleased that the hard work of our entire team has been recognized by U.S. News," said James P. Nataro, MD, PhD, MBA , physician-in-chief at UVA Children's Hospital. "We will continue striving to provide excellent care and service to children and their families from across Virginia and beyond."
The U.S. News children's hospital rankings are based on a range of criteria that include:
Patient safety and patient outcomes Use of best practices, including measures to prevent infections Whether hospitals provide specialized clinics and programs Availability of advanced technology A national survey of pediatric specialists
"This national honor showcases the teamwork of our providers and their efforts to give our young patients coordinated, safe and high-quality care," said Pamela M. Sutton-Wallace, chief executive officer of UVA Medical Center.
About UVA Children's Hospital
UVA Children's Hospital provides primary and specialty care in more than 30 specialties to children throughout Virginia. It includes a hospital-within-a-hospital at UVA Medical Center with 111 beds, a dedicated pediatric emergency department, a neonatal intensive care unit for infants and a pediatric intensive care unit for children younger than 18. The Battle Building, which opened in 2014, consolidated outpatient children's care at a single location in Charlottesville.