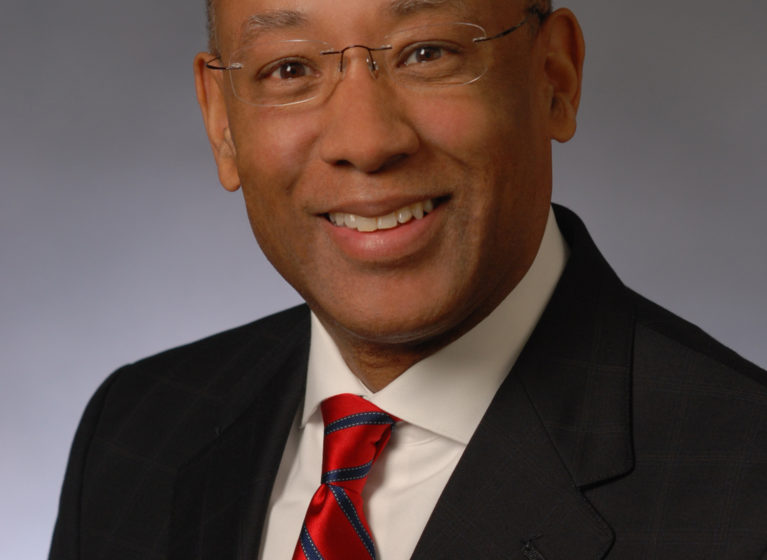 The University of Virginia has named Dr. David S. Wilkes as dean of the School of Medicine.
A board-certified specialist in pulmonary disease and critical care medicine, Wilkes is executive associate dean for research affairs at the Indiana University School of Medicine. His five-year appointment as UVA's dean begins Sept. 15. Wilkes will succeed Dr. Randolph J. Canterbury, who has served as interim dean since November 2014.
"Dr. Wilkes is a nationally recognized physician scientist in the field of lung immunology who has guided the academic research programs at the Indiana University School of Medicine through a period of renewal and growth," said Dr. Richard P. Shannon, UVA's executive vice president for health affairs. "His medical expertise, combined with his skill as an administrator, makes him an ideal fit as our next dean to lead our biomedical research renaissance."
Wilkes has worked at Indiana University since 1992. In addition to his role as executive associate dean, he also serves as the university's assistant vice president for research and as director of the Strategic Research Initiative for the Indiana University School of Medicine and Indiana University Health, as well as director of the Indiana University School of Medicine's Physician Scientist Initiative.
He has co-authored more than 100 research papers, holds six U.S. patents and is co-founder and chief scientific officer of ImmuneWorks Inc., which researches and develops treatments for immune-mediated lung diseases that include lung transplant rejection and idiopathic pulmonary fibrosis.
Wilkes' commitment to education includes serving as national director of the Harold Amos Medical Faculty Development Program for the Robert Wood Johnson Foundation since 2013 and earning the Alvin S. Bynum Mentoring Award from Indiana University-Purdue University Indianapolis for his work in mentoring students outside the classroom.
"Dr. Wilkes has demonstrated leadership and acumen in medical research and education," President Teresa A. Sullivan said. "He understands the important role academic medicine plays in the life of a comprehensive research university and is well suited to lead the School of Medicine to greater heights of excellence. We look forward to welcoming him and his wife Toni to Charlottesville and the University community."
"Dr. Wilkes has excelled as a mentor, researcher and educator," said John D. Simon, UVA's executive vice president and provost. "His well-rounded abilities make him an excellent fit as the next dean of the School of Medicine."
Wilkes said he was drawn by the chance to work at UVA and with the Health System's leaders, including Shannon and Pamela M. Sutton-Wallace, chief executive officer of UVA Medical Center. He is looking forward to partnering with them to continue strengthening the Health System in all its facets.
"My goal is that we excel in all three areas of our mission – research, education and patient care," he said. "I want us to be the place to be among academic medical centers."
Wilkes received a bachelor of science degree from Villanova University; a medical degree from Temple University; completed his residency at Temple University Hospital; and completed a pulmonary and critical care fellowship at the University of Texas Southwestern Medical Center. He is also a military veteran, having served three years as a major in the U.S. Air Force Medical Corps.