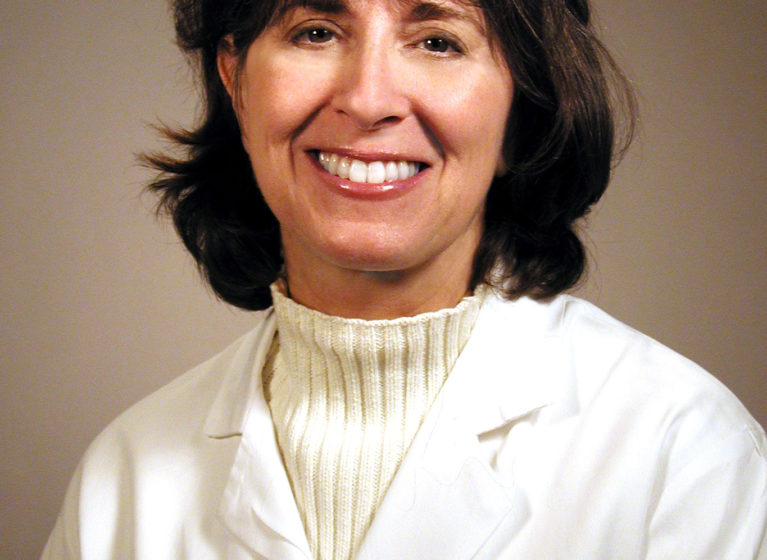 To honor the co-founder who has helped thousands of patients across Virginia and the world better access care, the University of Virginia Center for Telehealth has been renamed the Karen S. Rheuban Center for Telehealth.
A pediatric cardiologist by training, Rheuban said she was inspired to help create the center through the challenges she would face seeing her own patients. "We would be driving all over Virginia to see patients. But when we're not there, we're not there," she said.
That drive to do more for her own patients – and how technology could be harnessed to help patients with a range of conditions – led to the telehealth center's founding more than 20 years ago. Since then, the center has facilitated more than 50,000 patient encounters, in more than 40 specialties, through secure video at more than 150 sites throughout Virginia as well as locations around the world.
The center has helped patients more easily access care closer to where they live while saving them an estimated 16.1 million miles of travel to get the care they need. The care provided through the center ranges from cystic fibrosis and high-risk pregnancy clinics to psychiatry and diabetes education.
Enhancing Care Throughout the U.S. and the World
Rheuban and the telehealth center have also worked to expand access to care throughout the mid-Atlantic, receiving a $1 million federal grant in 2011 to create the Mid-Atlantic Telehealth Resource Center that is based at UVA. The telehealth resource center works to expand telehealth expertise in the District of Columbia along with Virginia, Delaware, Kentucky, Maryland, North Carolina and Virginia.
Rheuban also serves as a trustee of the Swinfen Charitable Trust, which connects more than 300 hospitals in developing countries around the world via telemedicine with hundreds of medical specialists, including dozens at UVA.
A Team Effort to Improve Healthcare Access
At a recent event to celebrate the center's renaming – complete with a "virtual ribbon cutting" on a tablet computer and a proclamation from Virginia Governor Terry McAuliffe – Rheuban was quick to credit her partners at UVA as well as across the U.S. and the world for the work the center has been able to accomplish. "I wouldn't be here without caring clinicians and innovators," she said.
Pamela Sutton-Wallace, chief executive officer of UVA Medical Center, praised Rheuban's thoughtfulness and ingenuity in building the center into a global force that has changed the way healthcare is provided. "You change lives every day," Sutton-Wallace said.
Rheuban has worked hard over the last 20 years to prevent distance from being a barrier to getting the right care, said David Cattell-Gordon, director of UVA's Office of Telemedicine.
"Thanks to Karen and her various partners, we can say, 'So long to too far,'" he said.