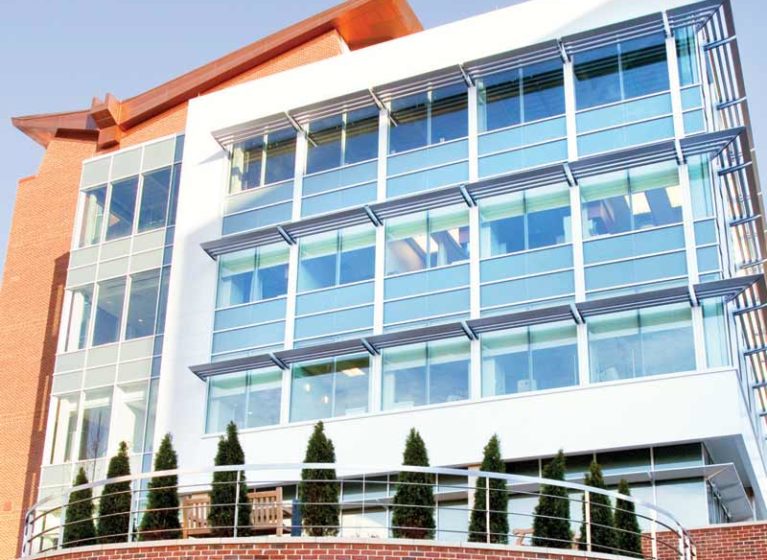 To better understand cancerous tumors and help develop breakthrough treatments, University of Virginia Health System and HemoShear Therapeutics, LLC, will collaborate on developing and validating advanced cancer tumor models.
Under the agreement, HemoShear will transfer technology to UVA to continue validation of HemoShear's existing tumor models and develop new tumor models. HemoShear will also have options to license new discoveries by UVA researchers.
HemoShear's core technology was originally developed by two UVA researchers to create more accurate models of human disease for deeper understanding of how diseases develop and to discover safer and more effective drug therapies.
"We are thrilled that UVA will build upon our transformational tumor work, while allowing HemoShear to focus our internal resources on drug discovery for liver diseases," said Dr. Brian Wamhoff, head of innovation at HemoShear.
HemoShear has developed human tumor models for non-small cell lung carcinoma and pancreatic cancer under the leadership of Dr. Dan Gioeli, associate professor of research, microbiology, immunology and cancer biology at UVA and former senior scientific director at HemoShear. This work was funded in part by grants from the National Cancer Institute and Virginia Biosciences Health Research Corp. Validation of HemoShear's existing tumor models and development of new models will be overseen by Dr. Gioeli in his UVA research laboratory.
"I am very excited to continue my work with the HemoShear platform to better understand complex cancer biology. Our goal is to one day use these models to develop optimal treatments for specific individuals' tumors," said Gioeli.
"This partnership signals UVA's commitment to collaborate with UVA spin-outs," said Dr. Richard P. Shannon, UVA's executive vice president for health affairs. "This is also a great opportunity to establish UVA as a leader in cutting-edge tumor modeling and research. Our long-term goal is to accelerate discovery and development of safer and more effective cancer treatments."