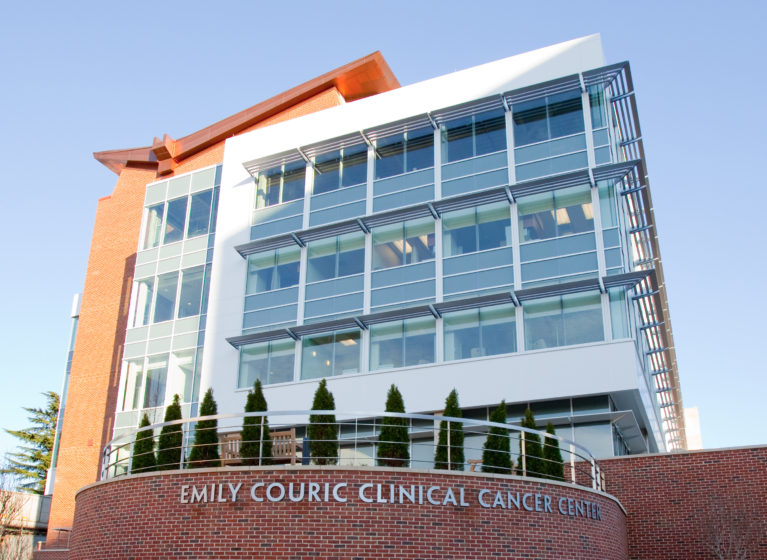 University of Virginia Cancer Center at UVA Medical Center has been honored among 100 hospitals and health systems with great oncology programs by Becker's Hospital Review, a national healthcare publication. UVA is the only health system in Virginia named to this year's list.
According to Becker's, "the hospitals and health systems selected for this list are leading the way in clinical expertise, patient outcomes and influential cancer research."
In its profiles of honorees, Becker's highlighted UVA's citation as a Blue Distinction ® Center for Complex & Rare Cancers by health insurer Blue Cross Blue Shield, as well as UVA Medical Center receiving Magnet ® designation in 2015 for its quality patient care and excellence in nursing care.
"We're pleased to see the work of our team at the UVA Cancer Center and our partners across UVA Health System recognized," said Thomas P. Loughran Jr., MD, director of the UVA Cancer Center. "This award recognizes our efforts to provide high-quality patient care and our research that seeks to develop new and better treatments."
Becker's does not rank the hospitals named to the list; they are highlighted in alphabetical order.
About UVA Cancer Center
UVA Cancer Center is accredited by the Commission on Cancer and is one of 69 National Cancer Institute (NCI) designated cancer centers in the U.S. for its work in cancer research, prevention, detection and treatment. UVA Cancer Center provides comprehensive, world-class cancer treatment in an environment of caring for patients across Virginia, led by doctors who have been honored by publications such as Best Doctors in America® and America's Top Doctors®.