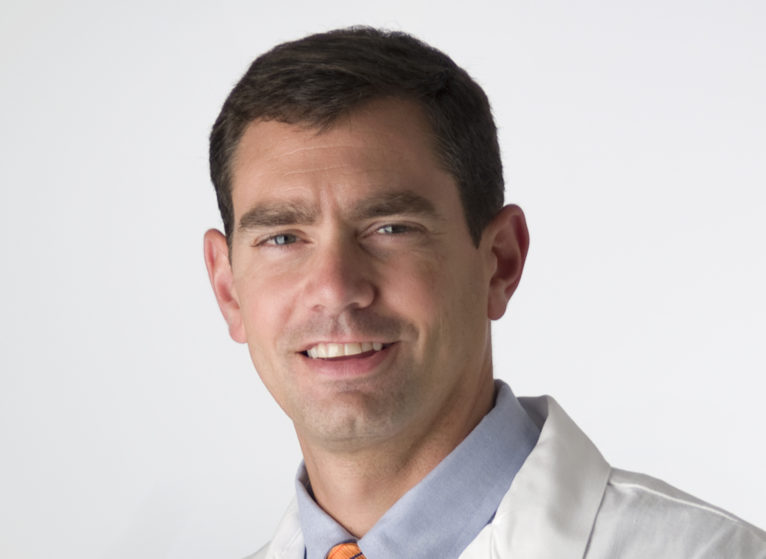 University of Virginia Children's Hospital and Children's Hospital of The King's Daughters have appointed Dr. Jay Gangemi as surgical director of the new regional collaborative for cardiac care at Children's Hospital of The King's Daughters. The UVA/CHKD collaboration, which has been in development over the past year, combines the efforts of pediatric cardiologists, cardiac surgeons, cardiac anesthesiologists, intensive care physicians and cardiac support professionals from both institutions with the goal of improving outcomes for children with complex congenital heart defects.
"UVA's pediatric cardiac surgery program is ranked among the best in the nation by U.S. News & World Report, and CHKD is home to the highest volume pediatric surgical program in the state," says Jim Dahling, president and CEO of CHKD Health System. "We are delighted to join forces with UVA and put the brightest minds at our respective institutions together," he says.
Gangemi, who also serves as surgical director of congenital heart surgery at UVA Children's Hospital, facilitates weekly conferences with cardiac team members from CHKD and UVA. "Our goal is to improve outcomes for children with heart conditions from Hampton Roads, central Virginia and beyond by collaborating on evaluations and facilitating access to the most appropriate level of care," he says. "For some children, this may mean performing the surgical procedure at CHKD; for others, it may mean receiving that surgical care at UVA in Charlottesville."
Gangemi will perform pediatric heart surgeries at CHKD at least four days each month. UVA and CHKD also plan to hire a second surgeon for the program who will be primarily based at CHKD.
"This is a unique opportunity to collaborate across two healthcare organizations as we help more children get the heart care they desperately need at the right time and the right place, while building on the strengths of our respective organizations," said Pamela M. Sutton-Wallace, chief executive officer of UVA Medical Center.