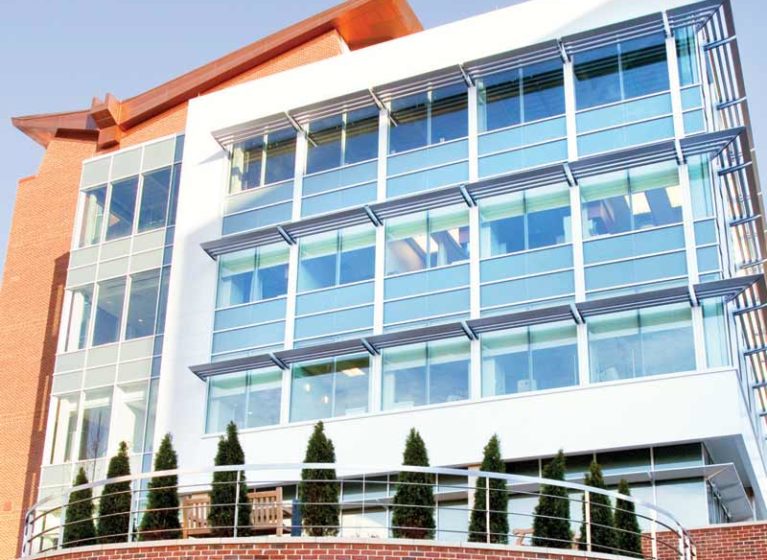 University of Virginia Cancer Center has earned recognition as a national center of excellence for its care of patients with myelodysplastic syndrome (MDS), a cancer of the bone marrow that often leads to leukemia.
UVA is the only center in Virginia to receive this designation from the MDS Foundation for the treatment of this condition, which UVA hematologist Michael Keng, MD, said is often referred to as a "bone marrow failure" disorder.
Bone marrow produces stem cells that make white blood cells, red blood cells and platelets. In patients with MDS, the marrow does not produce enough healthy cells. When there are not enough healthy cells, there is an increased risk of infection, bleeding, easy bruising and anemia. Approximately 30 percent of patients diagnosed with MDS will progress to a diagnosis of acute myeloid leukemia.
According to the MDS Foundation website, centers of excellence have:
An established MDS program
Recognized expertise in understanding the form and structure of MDS
Expertise in how genes and chromosomes impact MDS
Ongoing research, including clinical trials
Researchers that have published peer-reviewed articles on MDS
UVA provides tailored care for each MDS patient through a multidisciplinary team. UVA's care team includes medical oncologists/hematologists, pharmacists, care coordinators, nurses, infectious diseases specialists, clinical trial coordinators, and support services such as social workers, case workers, and therapists.
"UVA is devoted to providing support, research, treatment and education around MDS to all patients, caregivers, physicians, nurses and other healthcare providers," Keng said.