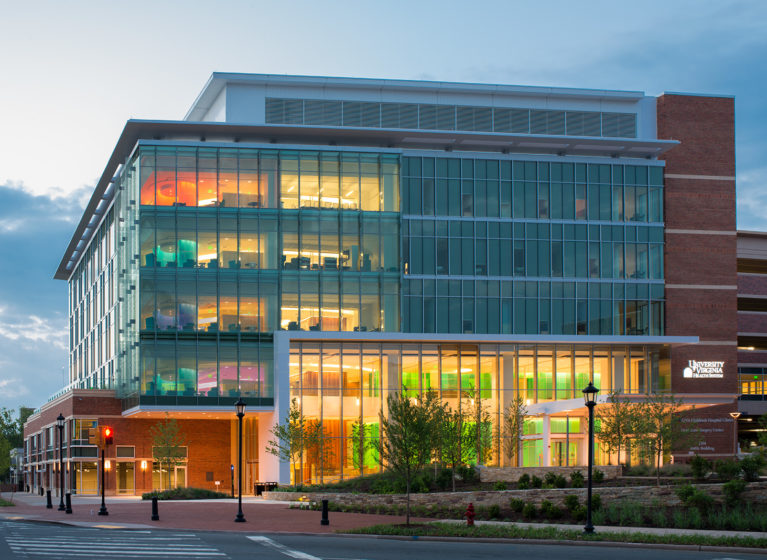 Four specialties at University of Virginia Children's Hospital are ranked among the top 50 nationally in the 2017-2018 "Best Children's Hospitals" guide from U.S. News & World Report.

The four ranked specialties are:
"These national awards reflect how hard the entire team here at UVA Children's Hospital works to provide the best care for all of our patients and their families," said James Nataro, MD, physician-in-chief at UVA Children's Hospital.
According to U.S. News, the Best Children's Hospitals rankings are designed "to identify hospitals that provide the highest quality of care for children with the most serious or complicated medical conditions." The rankings are based on several factors, according to U.S. News. They include patient safety and patient outcomes; resources for patient care, including technology and special services; how healthcare is delivered, including programs to prevent infections; and a national survey of pediatric specialists.
"Our compassionate team members at UVA Children's Hospital provide high-quality care in multidisciplinary groups that include physicians with specialty expertise," said Pamela M. Sutton-Wallace, chief executive officer of UVA Medical Center and its Children's Hospital. "It is a tremendous accolade to have our exceptional physicians and staff recognized by U.S. News."
About UVA Children's Hospital
University of Virginia Children's Hospital provides primary and specialty care in more than 30 specialties throughout Virginia. Located within UVA Medical Center, UVA Children's Hospital includes 111 beds, a dedicated pediatric emergency department, a Neonatal Intensive Care Unit for infants, and a Pediatric Intensive Care Unit for children younger than 18. The Children's Hospital Ambulatory Clinics at the Battle Building, which opened in 2014, provide integrated outpatient care in Charlottesville.