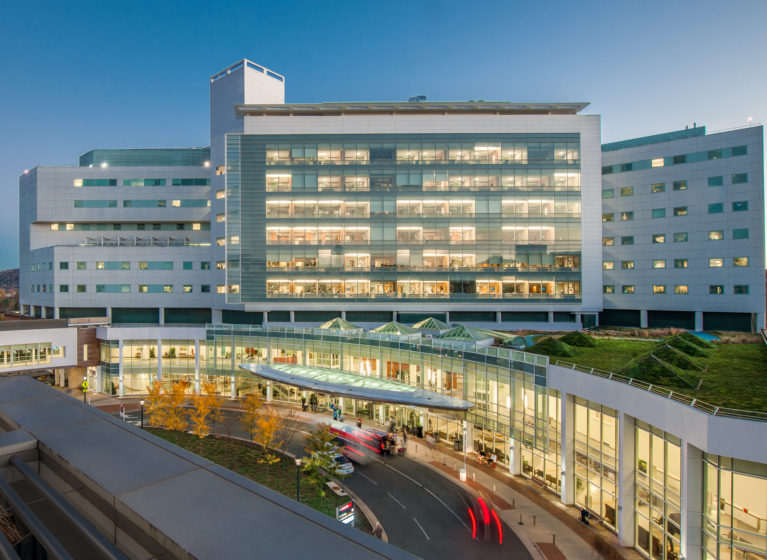 University of Virginia Health System has been recognized for its care of heart attack patients with a national award by the American College of Cardiology (ACC).
UVA was among 193 U.S. hospitals to earn the 2017 National Cardiovascular Data Registry ACTION Registry Platinum Performance Achievement Award for providing high-quality care to heart attack patients based on national guidelines and recommendations from the ACC and the American Heart Association. "Full participation in the registry engages hospitals in a robust quality improvement process using data to drive improvements in adherence to guidelines recommendations and overall quality of care provided to heart attack patients," according to an ACC statement.
Guidelines include providing aspirin to heart attack patients when they are admitted and released from the hospital; quickly restoring blood flow to blocked arteries that cause a heart attack; providing counseling on quitting smoking; and offering cardiac rehabilitation programs.
Leaders at the UVA Heart and Vascular Center said collaboration across the Health System and with partners in the community is key to providing excellent care for patients and receiving this award.
"Our Emergency Department, Cardiac Catheterization Lab, Coronary Care Unit, Acute Cardiology team, Pharmacy and others at UVA who take care of our heart attack patients – together with local Emergency Medical Service providers – deserve credit for their commitment to saving lives and improving outcomes," said Lawrence Gimple, MD, director of clinical cardiology at UVA.
UVA's services for heart attack patients include:
A Chest Pain Center inside the Emergency Department to quickly assess and treat patients.
Five specialized procedure rooms for heart attack patients.
A Heart Attack Recovery Clinic, where all heart attack patients are scheduled for a follow-up visit one week after being discharged from the hospital.
"This award is a well-deserved tribute to this interdisciplinary team that reached across multiple areas of the health system to ensure constant refinement of our processes. Their hard work and collaboration has resulted in superlative care for our heart and vascular patients," said Pamela M. Sutton-Wallace, chief executive officer of UVA Medical Center.