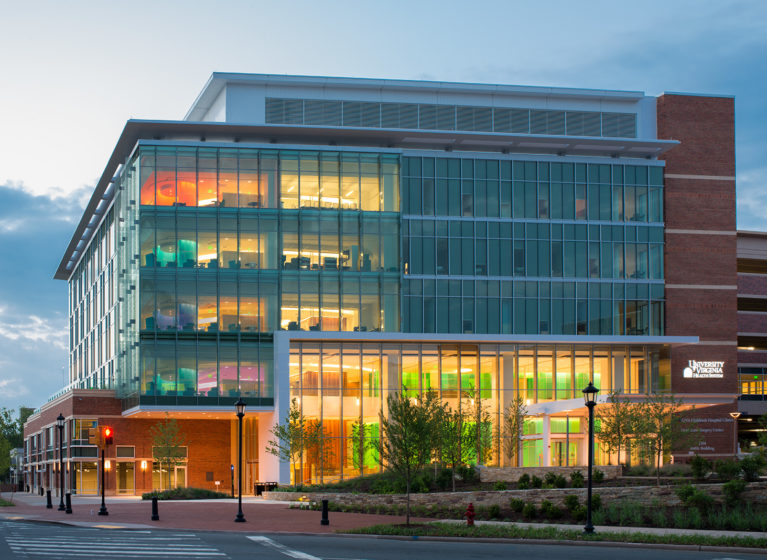 To improve health outcomes for new moms and babies and reduce health disparities, University of Virginia Children's Hospital and UVA Women's Services are launching a group pregnancy care and education program in August.
Backed by an $8,600 grant from the March of Dimes, the program will bring together groups of six to eight women who are in the same stage of their pregnancy for nine two-hour classes – including prenatal checkups – beginning in the 12th week of pregnancy.
Led by a certified nurse midwife from UVA, the classes will use the March of Dimes' "Becoming a Mom" curriculum. Aside from receiving their prenatal care checkups, the classes will also cover common questions such as healthy eating, how to handle stress, things to avoid during pregnancy, what to expect during labor and tips on caring for a newborn. Moms-to-be will also receive a tour of the UVA Medical Center. Women will not have to pay any additional cost beyond their regular prenatal care copays for these group classes.
"We want to protect the health of all new moms and babies and recognize that some of our patients may prefer to receive their prenatal care and support in a non-typical healthcare setting," said Donald Dudley, MD, the program's co-director and UVA's director of maternal-fetal medicine.
Addressing health disparities and increasing access to care is an identified priority area for improvement in the recently published 2016 MAPP2Health community health assessment and health improvement plan. One objective of MAPP2Health is to decrease the African-American infant mortality rate in the health district (Virginia's Planning District 10 includes the City of Charlottesville, and Albemarle, Fluvanna, Greene, and Nelson counties) by more than 50 percent by 2019.
"We believe these group care sessions will provide a relaxed and friendly setting where new moms can get the information they need to give their babies a healthy start," said Kate Becker, a certified nurse midwife and the program's co-director.
How to Register
The first round of small group prenatal visits will be held from 6-8 p.m. Thursdays beginning Aug. 10 at Trinity Episcopal Church, 1118 Preston Ave. in Charlottesville.
For more information, email [email protected] or call 434.924.2500 and ask for information on group prenatal care.