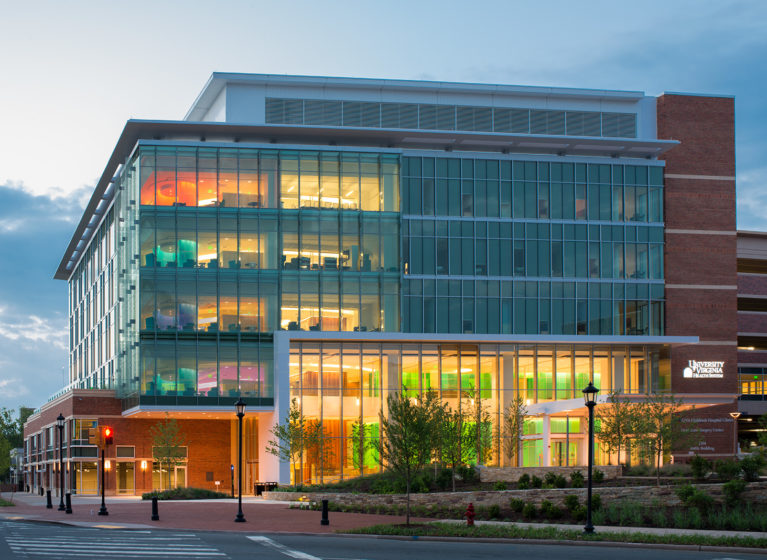 University of Virginia Children's Hospital and Children's Hospital of The King's Daughters will establish a clinically integrated network (CIN) dedicated exclusively to improving children's health. This CIN, the only one in Virginia designed specifically for pediatrics, will initially serve children throughout greater Hampton Roads and Charlottesville and its neighboring counties.
The physician-led network, a joint venture of CHKD and UVA Children's Hospital, will unite pediatric healthcare providers — pediatricians, pediatric specialists, pediatric surgeons and others essential to the care of children — to develop protocols, practices and standards of care. Their goal: ensuring all children have easy access to the best care in the right location with the greatest efficiency and value.
"Our goal is to develop a model of pediatric care that delivers superior care coordination and clinical outcomes to patients while supporting the practices of participating providers through clinical integration, innovation, research and education," said Richard P. Shannon, MD, executive vice president for health affairs at UVA.
Clinically integrated networks are designed to improve the health of patients and reduce costs through care coordination by implementing physician-designed clinical standards and linking physicians, hospitals, other care providers and insurers to work toward these common goals. "Clinical networks will become increasingly important as the Virginia Medicaid program transitions to a platform that focuses on innovation, establishes alternative payment models and monitors both utilization and care outcomes," said Jim Dahling, president and CEO of CHKD Health System.
This announcement is the culmination of extensive collaboration, analysis and preparation by both institutions, which have also partnered on a regional collaborative for cardiac care. CHKD and UVA will work with physicians and community partners to help define and design the roadmap for the CIN.
"The input and expertise of pediatricians, specialists, and surgeons from UVA and CHKD as well as partners in the community will be essential to our success as we work together to improve the health of our children through this network," Dahling said.
About CHKD
CHKD is the only freestanding children's hospital in Virginia and serves the medical and surgical needs of children throughout greater Hampton Roads, the Eastern Shore of Virginia and northeastern North Carolina. The not-for-profit CHKD Health System operates primary care pediatric practices, surgical practices, multi-service health centers, urgent care centers and satellite offices throughout its service region. For more information, visit CHKD.org.
About UVA Children's Hospital
University of Virginia Children's Hospital provides primary and specialty care in more than 30 specialties to children throughout Virginia. UVA Children's Hospital includes 111 beds, a dedicated pediatric emergency department, a neonatal intensive care unit for infants, and a pediatric intensive care unit. The Battle Building, which opened in 2014, consolidates outpatient children's care at a single location in Charlottesville. U.S. News & World Report has nationally ranked UVA Children's Hospital in four specialties – cardiology and heart surgery, diabetes and endocrinology, neonatology and orthopedics.