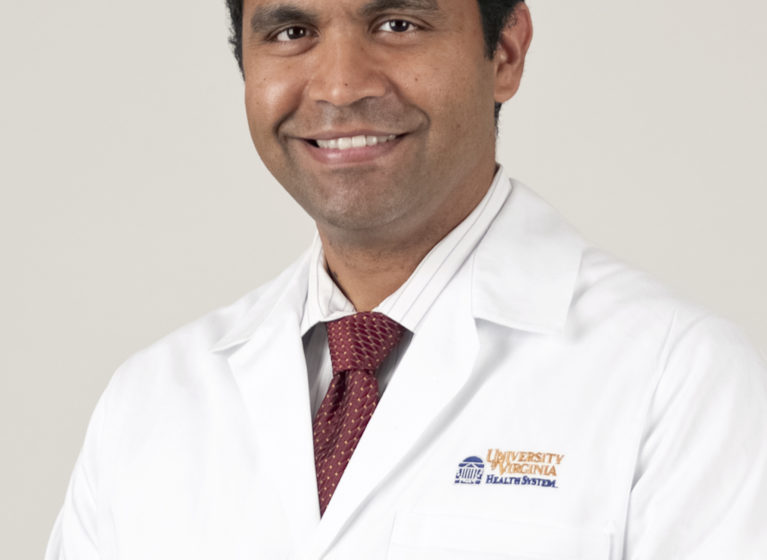 University of Virginia Health System has been honored as one of just 12 Comprehensive Clinical Care Centers in the U.S. for von Hippel-Lindau disease (VHL), which causes blood vessel tumors, by the VHL Alliance.
UVA is the only comprehensive center in Virginia for the care of patients with VHL. The condition is caused by a genetic mutation and leads to the development of both benign and cancerous tumors in the nervous system, kidney, pancreas, and adrenal gland as well as other parts of the body, according to the VHL Alliance.
To earn this recognition, centers must have previously been recognized as Clinical Care Centers by the VHL Alliance and have demonstrated "additional depth of expertise and experience treating VHL and their dedication to a true team approach for VHL patients," said the VHL Alliance on its website.
"VHL is a complex, genetic tumor predisposition syndrome that affects multiple organs and may impact an individual's life in many ways. At UVA, we offer well-coordinated multidisciplinary management that emphasizes close surveillance and treatments that are tailored to the needs of each individual patient. This truly represents the 'comprehensive' nature of the care provided by recognized leaders in VHL-related care," said Ashok R. Asthagiri, MD, a UVA neurosurgeon and Director of the UVA VHL Comprehensive Clinical Center.
UVA's multidisciplinary care team includes medical experts in neurosurgery, urology, endocrinology, ophthalmology, surgical oncology, radiology, palliative care and otolaryngology. Psychosocial aspects of care and living with VHL are emphasized, and support is provided through our oncology social work team.
"I congratulate our care providers for their teamwork to provide high-quality, comprehensive care that best serves patients with VHL," said Pamela M. Sutton-Wallace, chief executive officer of UVA Medical Center.