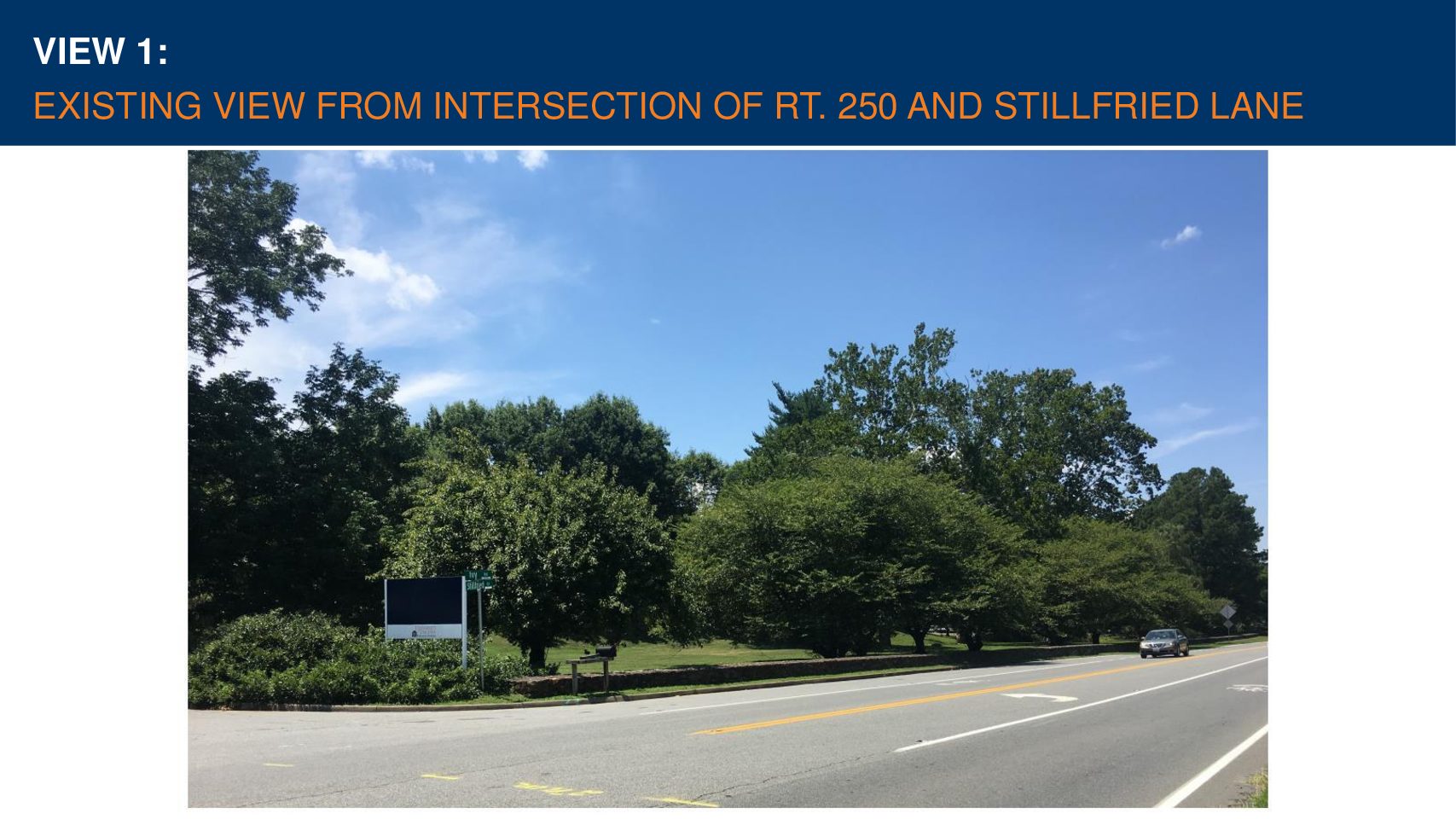 The University of Virginia Board of Visitors reviewed plans Thursday for a new comprehensive orthopedic center that will consolidate the UVA Health System's outpatient orthopedic care – including outpatient surgeries – in a single, convenient location.
The approximately 195,000-square-foot facility, with parking located outside the building, is scheduled to open for patients in February 2022 on Ivy Road in Charlottesville, near the U.S. 29/U.S. 250 interchange. When it opens, it will be among just a handful of comprehensive orthopedics centers on the East Coast.
"This state-of-the-art facility will enable our skilled team to more efficiently and effectively provide quality care for our patients," said Dr. A. Bobby Chhabra, chair of UVA's Department of Orthopedic Surgery. "Our orthopedics care is nationally ranked by U.S. News & World Report, and we believe our new center will be one of the finest facilities in the country to receive care."
The new center will feature six outpatient operating rooms, where joint replacement and sports medicine surgeries will be performed. A recovery unit will be on site, allowing surgical patients to stay for up to 23 hours before being discharged.
"Patients used to take a week in the hospital to recover following a hip or knee replacement, but care has advanced so far that many patients can leave within a day," Chhabra said.
The center will also bring together virtually all of UVA Orthopedics outpatient clinics that are now found at multiple locations around Charlottesville, including the UVA Hand Center, UVA Orthopedic Spine Center, UVA Sports Medicine Center, UVA Joint Replacement Center, UVA Foot and Ankle Center, UVA Orthopedic Trauma Center, UVA Orthopedic Oncology clinic and the UVA Prosthetics and Orthotics Center. Orthopedic clinical trials will also be available to patients at the center.
"At UVA, we saw nearly 30,000 more visits to our orthopedic clinics in 2016 compared with 2010, so this new facility will make it easier for patients by providing one-stop access to our orthopedic care as well as our support services," Chhabra said. "The new location will be easy to reach for all residents of Central Virginia, including the UVA student-athletes that we help care for."
A full complement of patient support services will also be available at the center. Imaging services will include MRIs, X-rays, CT scans, ultrasound and fluoroscopy. Comprehensive physical and occupational therapy services will be available on site, supplemented by surrounding fields and walking trails to help provide a wellness environment for patients, team members and visitors. A retail pharmacy and a café will also be located at the center. Orthopedic administrative space at the center will include a conference room for community health education sessions.
Groundbreaking for the project is scheduled for September.