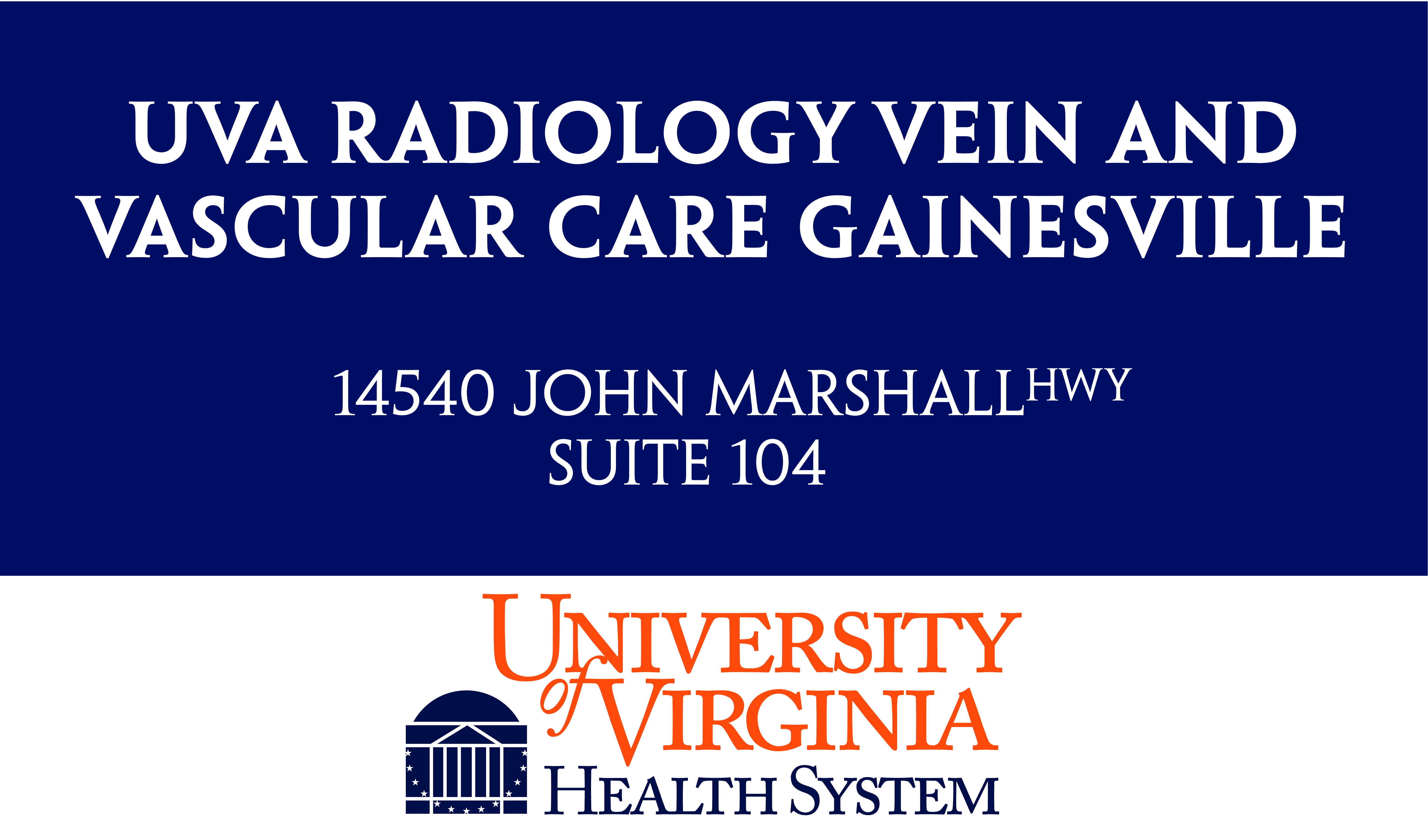 University of Virginia Health System is now seeing patients at UVA Radiology Vein and Vascular Care Gainesville, which provides leading-edge care for conditions ranging from cancer to circulation problems.
"We are pleased to announce the opening of this office in Northern Virginia. A team of subspecialty-trained, board-certified interventional radiologists and nurse practitioners will provide consults and state-of-the-art treatment options for patients," said Alan H. Matsumoto, MD, chair of UVA's Department of Radiology and Medical Imaging. "Our team looks forward to the privilege of being entrusted with your care and providing you the attention and services you deserve."
The care team at this new clinic specializes in image-guided, minimally invasive treatment options for a range of conditions, including sclerotherapy, varicose veins of the legs, peripheral arterial disease, uterine fibroids and some cancers that have not fully responded to chemotherapy, surgery or radiation. The minimally invasive approaches used can also shorten patients' recovery times.
"Our radiology clinic will provide patients in Northern Virginia with access to experts who will take the time to understand your needs and offer advice on treatment options tailored to your specific situation," said Adam B. Winick, MD, one of the clinic's interventional radiologists. "Each patient will be seen by one of our physicians or nurse practitioners before and after each treatment and cared for as long as needed. Our goal is to provide the highest-quality minimally invasive treatments, which are lower-risk alternatives to traditional surgery and can speed recovery time for our patients."
About UVA Radiology Vein and Vascular Care Gainesville
The clinic is staffed by six board-certified interventional radiologists and a nurse practitioner: Winick; Douglas J. Markert, MD; Michael A. Abramson, MD; Stanley B. Washington, MD; Christopher A. Moosavi, MD; Leandro V. Leite, MD; and Dena Menzel, RN, MSN, ANP.
Address: 14540 John Marshall Hwy #104, Gainesville, VA 20155
Appointment scheduling: 703.712.6062
Email: [email protected]
Hours: 8 a.m.–4:30 p.m. weekdays
About UVA Radiology and Medical Imaging
UVA Department of Radiology and Medical Imaging provides full-service subspecialty diagnostic imaging and image-guided therapies, with many of its faculty recognized as leaders in their subspecialty areas of practice and research. Learn more about UVA Radiology & Medical Imaging at: Website, Facebook, Twitter, and Blog