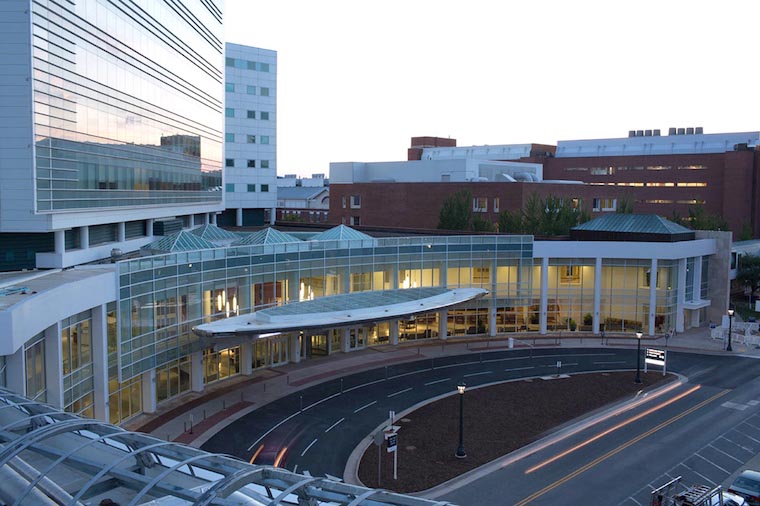 A new telehealth partnership between Novant Health UVA Health System Culpeper Medical Center and UVA Health System will enable Culpeper-area patients to get easier access to UVA's heart and vascular experts.
When patients with potential heart or vascular conditions are brought to Culpeper Medical Center's emergency department, physicians and patients will be connected through a secure videoconferencing link with physicians at the UVA Heart & Vascular Center through UVA's Karen S. Rheuban Center for Telehealth.
UVA physicians will be able to review the patient's medical records as well as any imaging and lab results and discuss potential treatment options both with the Culpeper Medical Center team as well as the patient and their family. This will help patients and families play a more active role in determining the next steps, which could range from some new medications to an admission to Culpeper Medical Center or a transfer to UVA Medical Center for surgery.
"The Aortic Telehealth program allows for a closer collaboration between Culpeper Medical Center and UVA," said Nicholas Teman, MD, a UVA heart surgeon. "Patients and their families will have the opportunity to meet with their surgeon prior to a transfer for potential emergency surgery, and unneeded transfers can be avoided."
Members of the care team at Culpeper Medical Center believe this will help them provide the best care for their patients.
"This is exactly the type of benefit patients at Culpeper Medical Center receive as a result of our Novant Health UVA Health System partnership," said Jon D'Souza, MD, chief medical officer of Culpeper Medical Center. "We're giving our community access to lifesaving care using cutting-edge technology conveniently provided in their local community hospital."