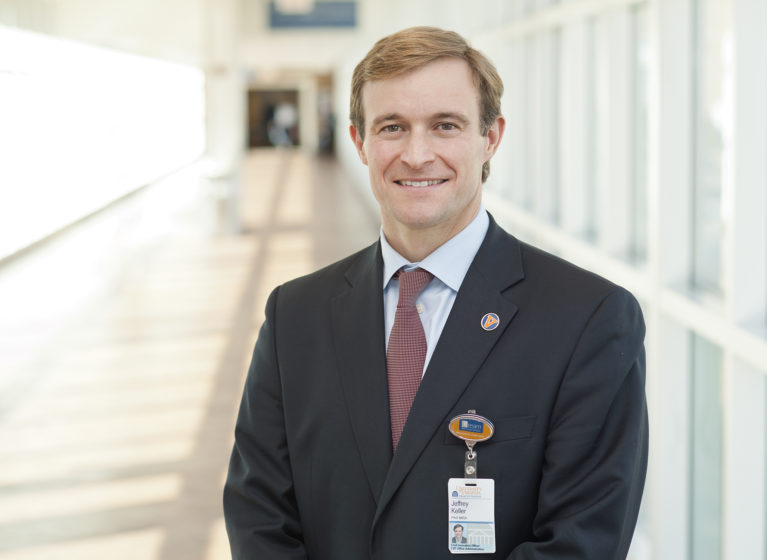 University of Virginia Health System is partnering with more than 20 other health systems in the AVIA network's Medicaid Transformation Project to develop financially sustainable solutions to improving the health of the nearly 75 million Americans who receive Medicaid.
The project will focus initially on four healthcare challenges:
Behavioral health
Women and infant care
Substance use disorders
Avoidable emergency department visits
As Virginia prepares to expand Medicaid coverage to as many as 400,000 Virginians, it's an ideal time for UVA to be a part of an initiative like this, said Jeff Keller, Chief Innovation Officer for UVA Health System.
"This is a great opportunity to partner with our fellow member health systems in the AVIA network and really go deep into challenging issues facing the efficient delivery of care to patients covered by Medicaid," Keller said. Like many of our peer institutions, people insured through Medicaid are a core segment of our patient population in terms of our mission and our role in the community. The timing of the Avia initiative coincides with the expansion of Medicaid in Virginia, which is ideal in making sure UVA is bringing best-in-class delivery models to bear to best serve these patients."
The two-year project will be led by AVIA, the nation's leading network of health systems working together to innovate and transform by unlocking the power of digital solutions. "These health systems are ready to have an even greater impact – by scaling sustainable care models and capabilities that can significantly improve the health of the underserved," said AVIA President Linda Finkel.
Improvements to Medicaid will have a significant effect on healthcare both in Virginia and nationally. According to AVIA, Medicaid is the health insurer for 1 in 5 Americans, finances 50 percent of U.S. births and is the No. 1 payer for behavioral health. Keller thinks some existing programs at UVA may be able to enhance care for Medicaid patients.
"There are a number of initiatives in process at UVA that we believe will benefit Medicaid patients, including our Community Medicine Initiative as well as digital platforms for addressing access issues in chronic disease management, like our PositiveLinks app for patients living with HIV," he said.