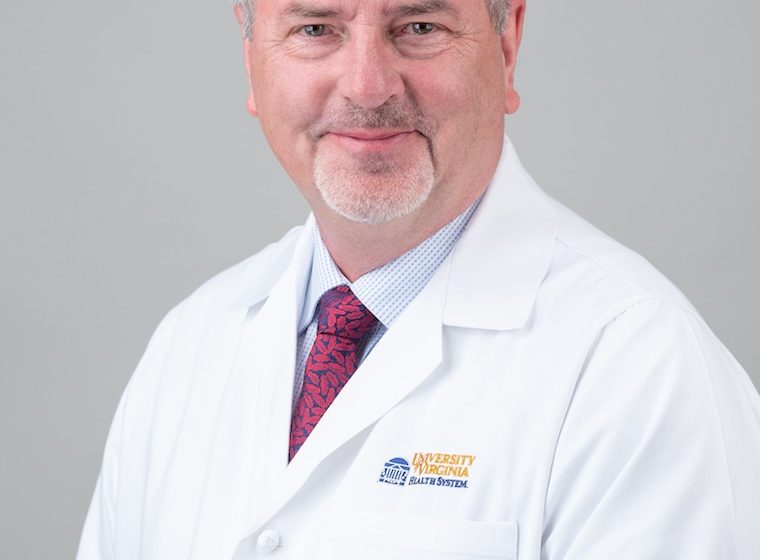 University of Virginia Health System has opened a new neurosurgery clinic to bring high-quality, convenient neurosurgery care to Haymarket.
UVA Neurosurgery Haymarket is led by neurosurgeon Nevan Baldwin, MD, who will initially focus on treating patients with spinal conditions using the full range of treatment options, including minimally invasive surgical procedures.
"We're pleased to be adding Dr. Baldwin's expertise to our neurosurgery department, and we're excited to offer patients in Northern Virginia easier access to our neurosurgery team," said Mark Shaffrey, MD, chairman of UVA's Department of Neurosurgery. "Our hope is the Haymarket clinic will be convenient for patients wanting to receive the quality care provided by UVA, but not able to take the time to travel to Charlottesville."
As Baldwin cares for patients in Haymarket, his goal is to create "a maximum patient experience."
"When patients leave the office, I want them to feel that their entire experience was as good as it could possibly have been," he said. "This means that they were treated promptly and with respect at the reception desk, that they were seen quickly, that they received a thorough, attentive exam and that they left with a clear explanation of their condition and a good understanding of the next steps."
Baldwin said that Haymarket Medical Center is an ideal location for this neurosurgery practice. "We will be delivering care in the context of a forward-looking community hospital with strong operating room staff and the resources to provide the clinical support we need," he said.
Select patients may need to have their surgeries performed at UVA Medical Center in Charlottesville, Baldwin said; if that is required, they will be able to receive their preliminary testing and follow-up care in Haymarket.
The clinic is located at 15195 Heathcote Blvd., Suite 150, in Haymarket on the campus of Novant Health UVA Health System Haymarket Medical Center. For more information, please call 571.636.6000 or visit uvahealth.com/locations/profile/uva-neurosurgery-haymarket.