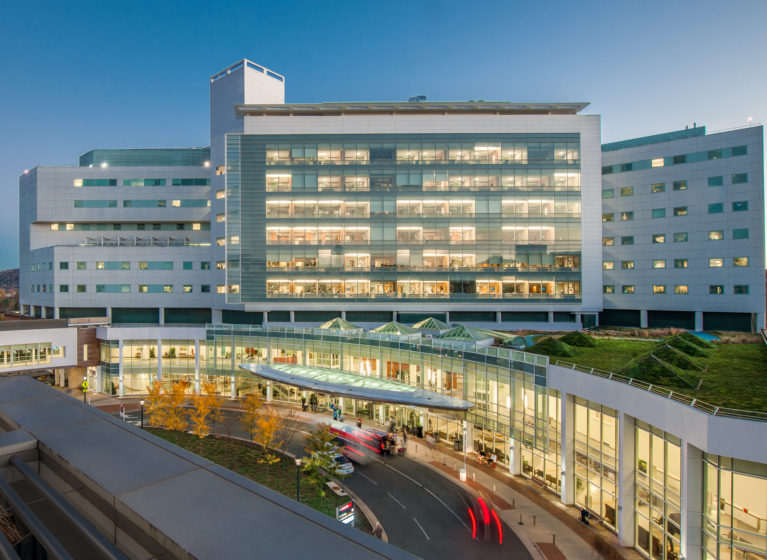 For the third consecutive year, Becker's Hospital Review has named University of Virginia Heart and Vascular Center at UVA Medical Center among 100 hospitals and health systems with great heart programs.
"I am delighted to see our entire team receive this national recognition for all their hard work and dedication to provide the highest-quality care for patients across an array of serious and complex heart conditions," said Brian Annex, MD, Chief of UVA's Division of Cardiovascular Medicine and Medical Director of the UVA Heart and Vascular Service Line.
In introducing the 2018 list, the national healthcare publication's editors noted that all of the hospitals listed are national leaders in cardiovascular care. "All have received national recognition for delivering top-notch patient care, and many are also involved in clinical research and trials," they wrote.
To compile its list, Becker's looked at a host of rankings and ratings for heart care, including U.S. News & World Report, which ranked UVA 44thnationally for cardiology & heart surgery in its 2018-2019 "Best Hospitals" guide. UVA also received the best possible rating – "high performing" – from U.S. News for common procedures and conditions that included abdominal aortic aneurysm repair, aortic valve surgery, heart bypass surgery and heart failure. In addition, UVA received three awards earlier this year from the American Heart Association and the American College of Cardiology for its heart attack care, along with two American Heart Association awards for its heart failure care.
"Our entire team is dedicated to providing excellent care and service for our patients with heart conditions, and I am pleased to see their efforts earn this national award," said Pamela M. Sutton-Wallace, Chief Executive Officer of UVA Medical Center. "Receiving this honor for the third consecutive year highlights the consistency as well as the quality of the care provided by our team members."
Hospitals on the Becker's list are not ranked and are presented in alphabetical order.