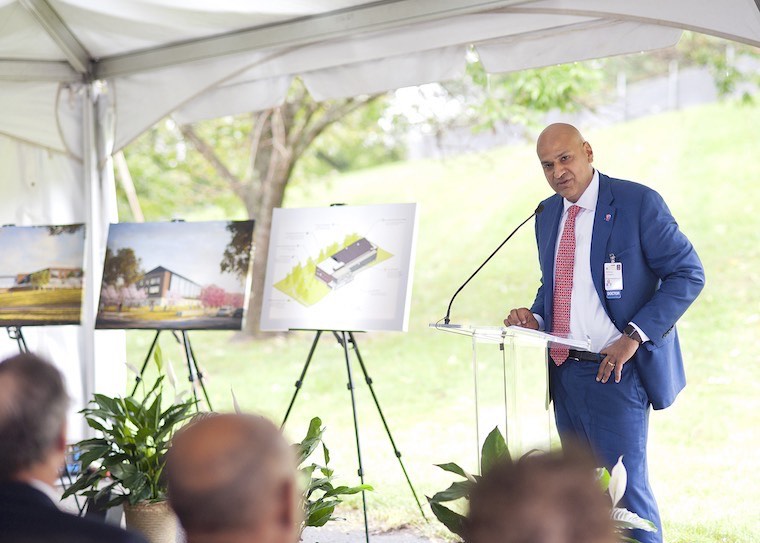 For the fifth consecutive year, Becker's Hospital Review has named University of Virginia Orthopedics at UVA Medical Center to its list of 100 hospitals and health system with great orthopedics programs.
"The hospitals featured on Becker's Healthcare's 100 hospitals and health systems with great orthopedic programs list for 2018 have earned recognition for quality of care and patient satisfaction for orthopedic and spine surgery," wrote the editors of the national healthcare publication in introducing this year's list. "Many of the orthopedic programs highlighted have rich histories of innovation and have won grants to research musculoskeletal treatments. The centers include robust nonoperative services and provide care to professional and elite athletes in their communities."
Becker's highlighted the role of UVA's sports medicine team in caring for UVA student-athletes, as well as the more than 1,000 joint replacement surgeries – many done using minimally invasive techniques – and 1,500 spine surgeries performed each year at UVA. The publication also highlighted health insurer Blue Cross Blue Shield designating UVA as a Blue Distinction Center for its expertise in knee and hip replacements.
"This honor from Becker's Hospital Review highlights both the high quality and the wide range of orthopedic care we provide here at UVA," said Bobby Chhabra, MD, chair of UVA's Department of Orthopaedic Surgery. "Providing excellent care to our patients is a true team effort, and I want to thank everyone at UVA Health System that works together with our department to serve our patients."
"I am so pleased to see our orthopedics team recognized for their outstanding care and service to our patients," said Pamela M. Sutton-Wallace, chief executive officer of UVA Medical Center. "Their ability to find innovative ways to care for our patients will only be enhanced following the construction of our new musculoskeletal center on Ivy Road here in Charlottesville."
Becker's Hospital Review does not rank the hospitals on its list and presents them in alphabetical order.