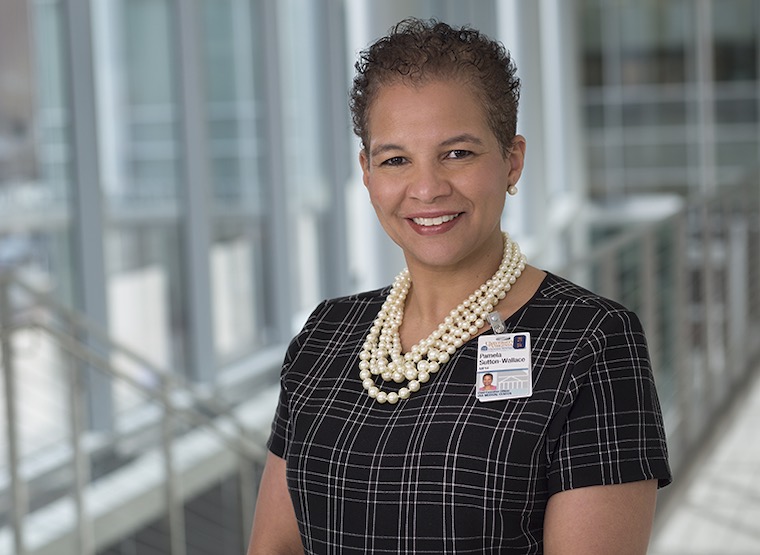 Modern Healthcare, a leading national healthcare publication, has named Pamela M. Sutton-Wallace, chief executive officer of University of Virginia Medical Center, as one of 2019's Top 25 Women Leaders.
"These high achievers are developing policy, leading change and guiding healthcare delivery improvement across the country," the editors of Modern Healthcare wrote in introducing the list.
In its feature on Sutton-Wallace, the national healthcare publication cited her leadership in making patient-care improvements, creating a statewide pediatric network and expanding telehealth services to patients across Virginia.
"In a little less than five years, Pam has served as a trusted partner and leader in transforming how care is provided at UVA and helping us become the No. 1 hospital in Virginia as recognized by U.S. News & World Report," said Richard P. Shannon, MD, executive vice president for health affairs at UVA. "She is also helping drive transformations in healthcare policy through her service on the boards of the National Association of Health Services Executivesand the Virginia Hospital & Healthcare Association."
Sutton-Wallace said she was honored by the recognition, adding that she could not have earned the honor without the hard work of team members from across UVA Medical Center to provide the highest-quality patient care and service. "Awards like this one are a reflection of our entire team and their devotion to finding new and better ways to care for our patients," she said.
Sutton-Wallace has served as UVA Medical Center's chief executive officer since July 2014. This is the second consecutive year she has been honored by Modern Healthcare. In 2018, she was named to the publication's list of the Top 25 Minority Executives in Healthcare. In addition, she was named to Modern Healthcare's 10 Minority Executives to Watch list in 2016 and received the publication's Up & Comer award in 2007.