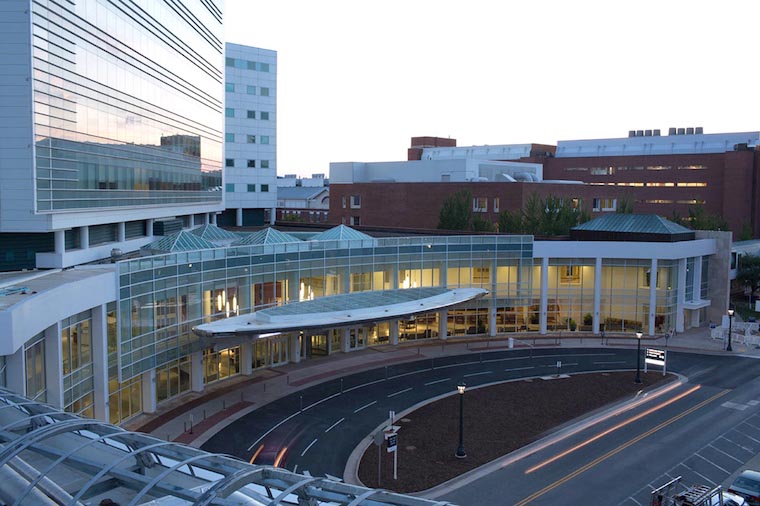 University of Virginia Medical Center has been named to the 2019 listing of 100 Great Hospitals in America by Becker's Hospital Review, a national healthcare publication.
According to Becker's, hospitals named to the list are nationally recognized for patient care and patient outcomes, as well as for being innovators in healthcare.
"These institutions are industry leaders that have achieved advanced accreditation and certification in several specialties," wrote the publication's editors in the introduction to this year's list.
In compiling the list, Becker's considers nominations along with several awards and rankings by third-party groups. In its description of UVA, Becker's pointed to UVA's ranking as the No. 1 hospital in Virginia by U.S. News & World Report for 2018-2019. UVA had five adult specialtiesand six pediatric specialtiesranked in the top 50 nationally by U.S. News.
Becker's also cited UVA's participation in a national Medicaid Transformation Project, which is developing financially sustainable solutions to improve the health of Americans who receive insurance coverage through Medicaid.
"It's an honor to be recognized by Becker's Hospital Review for the high-quality, specialized care our team provides to patients across the Commonwealth, as well as for our ongoing efforts to find new and better ways to provide the best care for our patients," said Pamela M. Sutton-Wallace, chief executive officer of UVA Medical Center.