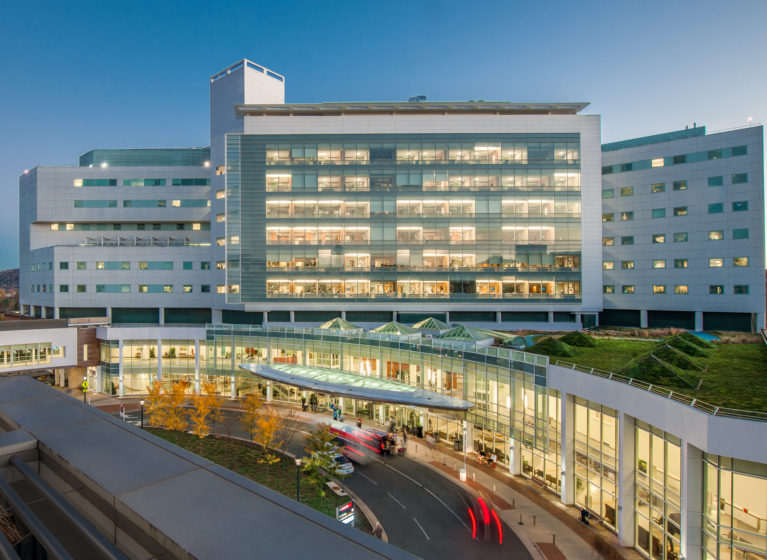 For the sixth consecutive year, UVA Medical Center has been honored by Becker's Hospital Review in its list of 100 hospitals and health systems with great neurosurgery and spine programs.
Becker's noted that the programs recognized are research leaders in brain and spine disorders. "Many hospitals and health systems featured have earned top honors for medical excellence, outcomes and patient experience in their spine and brain surgery departments," wrote editors at the national healthcare publication in their introduction to the honorees.
"Our neurosurgery and spine teams not only provide high-quality care for a wide range of conditions but also work diligently to research breakthrough treatments," said Chris Ghaemmaghami, MD, interim chief executive officer for UVA Medical Center. "They have earned this recognition from Becker's Hospital Review."
In its description of UVA, Becker's highlighted the work of the UVA Spine Center, where UVA neurosurgeons and orthopedic spine surgeons combine to perform more than 1,500 spine procedures annually.
"I'm happy to see our orthopaedic spine surgeons and neurosurgical colleagues recognized for their excellent, comprehensive spinal care, including surgical and nonsurgical options," said Francis Shen, MD, division head for spine surgery at the UVA Department of Orthopaedic Surgery.
The publication also recognized the groundbreaking work led by UVA neurosurgeon W. Jeffrey Elias, MD, to develop focused ultrasound, a scalpel-free surgical approach using focused sound waves. Elias was named the 2018 Edlich-Henderson Innovator of the Year by the UVA Licensing & Ventures Group for pioneering the use of focused ultrasound to treat essential tremor, heading the clinical trials that led to U.S. Food and Drug Administration approval of this treatment approach for the common movement disorder. Elias also spearheaded the testing that led to FDA approval of focused ultrasound to treat medication-resistant Parkinson's tremor.
"The work of Jeff Elias and his team is just one example of how our department is working to enhance care for our patients, and I'm pleased to see our entire team honored by Becker's," said Mark Shaffrey, MD, chair of the UVA Department of Neurosurgery.