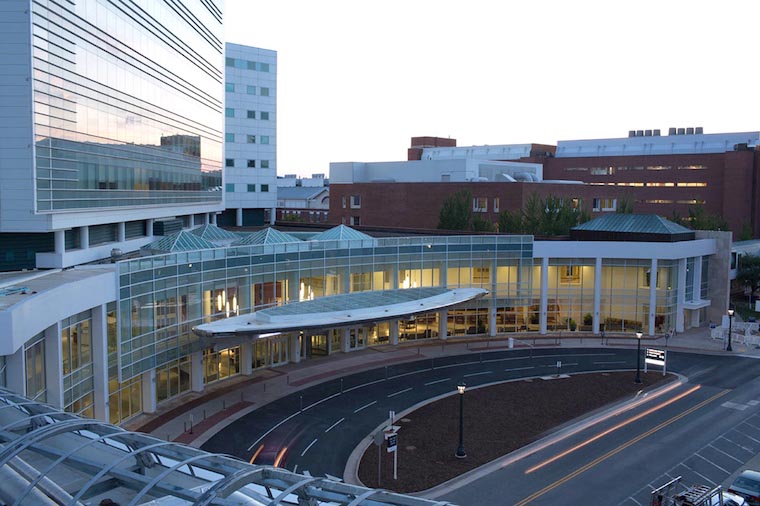 After considerable engagement with leadership at the highest levels, UVA Health is implementing a series of actions designed to mitigate the financial effects of COVID-19 and safeguard its ability to serve the community. "These decisions were reached only after a great deal of input from leaders across the organization, and are focused on actions we must take now to be able to fulfill our mission," said Dr. Craig Kent, Executive Vice President for Health Affairs for the University of Virginia.
As Kent outlined in an email message to the organization earlier today, as a result of earlier actions needed to respond to COVID-19, hundreds of inpatient beds have been regularly unoccupied, surgeries have declined by 70%, and clinic visits have been reduced by 90%. The result has been a fall in revenue from clinical care and related services that is producing a deficit of $85 million a month.
"The challenges presented by this crisis are difficult to exaggerate," wrote Kent. "We have no choice but to take action – now – to stabilize our organization."
Without the significant changes being put in place, within a few months the health system would not have the necessary funding to carry out its mission of providing high-quality patient care, training health providers and supporting critical research.
The actions being implemented are designed to allow the organization to reduce expenses, adjust and rebuild over the coming months. These include:
Expense reduction: Leaders are being asked to find savings where possible in medical supplies and pharmacy spending, along with reducing overtime, limiting work with contract staff, and adjusting facility lease commitments. Non-essential travel is being eliminated, and leaders are being asked to reduce discretionary spending.
Leadership compensation reductions: Kent will reduce his own compensation by 40% through the end of July. In addition, leaders at UVA Medical Center, UVA Physicians Group, the UVA School of Medicine and the UVA School of Nursing will reduce their compensation by 20% through the end of July.
Physician compensation reduction: Physicians will have a 20% reduction in their total compensation through the end of July.
Retirement contributions: Retirement contributions will be suspended through the end of July for all UVA Medical Center and non-physician UVA Physicians Group employees.
Funding for School of Medicine, School of Nursing and Health Sciences Library: UVA Medical Center and UVA Physicians Group patient care revenue helps support the education and research missions of the School of Medicine, School of Nursing and Health Sciences Library. That funding will be reduced by a yet-to-be determined amount this year. Each entity will individually make decisions about potential program changes, salary reductions or furloughs.
Adjusting hours for patient care staff: Hours for patient care providers at UVA Medical Center and UVA Physicians Group will be adjusted on a shift-by-shift basis based on patient volumes. As patient volumes increase, so too will staffing. Any patient care staff member whose hours are reduced will be able to use their available paid time off. These changes will not affect team members caring for COVID-19 patients.
Furloughs for some non-patient care staff: Some non-patient care staff at UVA Medical Center and UVA Physicians Group will be furloughed for up to three months. Health, dental and life insurance benefits will be preserved. Any furloughed employee will be able to use their available paid time off. A special team from the UVA School of Law will provide information and resources for unemployment benefits. Those furloughed may also access UVA's Emergency Assistance Fund for employees.
Of the above, actions that affect staff were the last resort, and are being put in place with the hope of avoiding the widespread layoffs other hospital systems in the region and country have been forced to make.
"Our people make us who we are," said Kent. "In my short time here, I have observed a vibrant organization supported by remarkable people. Without a doubt, today's actions are difficult, and the impact on our community will continue to be immense as the result of this health crisis. We hope to return colleagues to work, and salaries to normal, hopefully as soon as possible."
UVA Health leaders will monitor the situation and evaluate these changes on a daily basis, with the goal of returning to regular operations soon.

"We all care deeply for this organization and about our future," Kent concluded. "We will endure - I know we will, working together."
A dedicated site has been set up with information and resources for employees at hr.virginia.edu/covid-19/covid-schedule-adjustments.