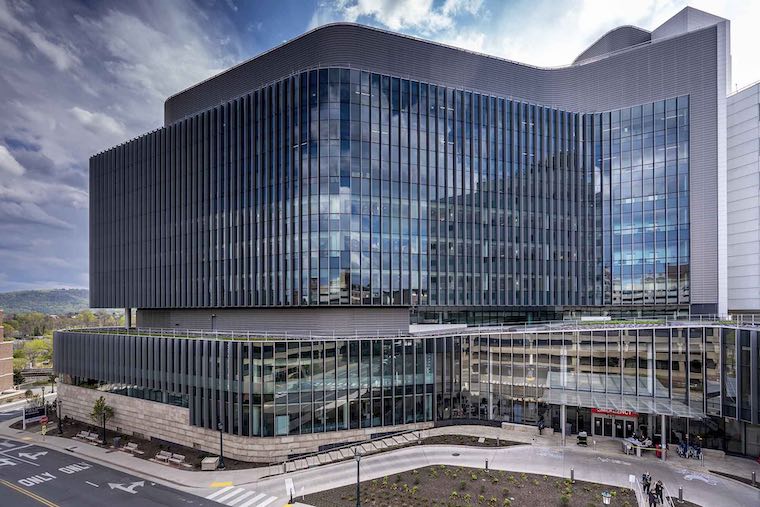 University of Virginia Medical Center has again earned Magnet® recognition – the highest national honor for nursing practice – from the American Nurses Credentialing Center for delivering superior, high-quality and innovative nursing care to patients. Only about 10% of U.S. hospitals have earned Magnet recognition.
"I am amazed at the incredible effort given by our nursing teams, especially over the last several months as we have dealt with the COVID-19 pandemic," said K. Craig Kent, MD, UVA's executive vice president for health affairs. "Magnet recognition is a testament to the highest level of care our team provides."
UVA received Magnet recognition following an in-depth review that included a virtual visit by four ANCC surveyors and a written application highlighting UVA's commitment to Magnet standards and how UVA nurses have improved patient care since UVA received its most recent designation in 2015.
"I am so proud of everyone here at UVA and their contributions to this honor," said Wendy Horton, PharmD, MBA, chief executive officer of UVA Medical Center. "It is really extraordinary to see the excellent nursing care provided at UVA Health each and every day."
Magnet standards include methods to measure and improve the quality of care and the quality of nursing leadership. Two outpatient, nurse-driven clinical outcomes were identified as exemplary among Magnet hospitals: preventing patient falls with injury and UVA Cancer Center extravasation rates (an intravenous medication safety indicator).
In addition, studies of hospitals with Magnet recognition have shown they have a lower risk of 30-day patient mortality and higher patient satisfaction, according to the ANCC.
"Our nursing team did an incredible job during the four-day Magnet site visit of demonstrating how we provide evidence-based, excellent care for our community," said Jennifer T. Hall, MSN, RN, CNL, UVA's Magnet Program Coordinator.
Mary Dixon, MSN, RN, NEA-BC, UVA's chief nursing officer, thanked colleagues from throughout the health system for their help in earning Magnet recognition.
"This award really speaks to the interprofessional collaboration at UVA and a culture of clinical excellence within our organization," she said. "Our team is making a difference every day for our patients."
About UVA Nursing
There are more than 3,000 nurses at UVA Health. Moreover, UVA nurses work in partnership with the faculty of the UVA School of Nursing, ranked 15th out of more than 500 of the nation's nursing schools in the 2021 U.S. News & World Report Best Graduate Schools guide.