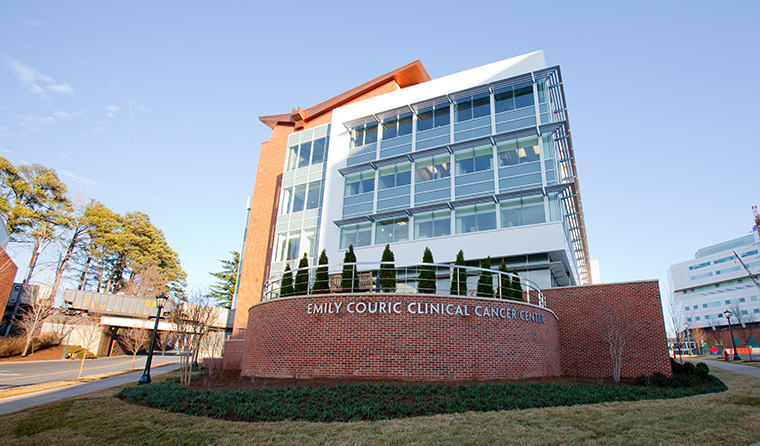 More than 30 Southwest Virginia residents on the University of Virginia Cancer Center Without Walls Community Advisory Board have set four regional priorities for cancer prevention and early detection. Their areas of focus are helping residents quit tobacco use, screenings for lung and colorectal cancer, along with efforts to prevent human papillomavirus (HPV), which causes several cancers.
"The priorities set by the four Cancer Center Without Walls workgroups highlight the importance of prevention and early detection to improve health outcomes for cancer patients," said Howard Chapman, the co-chair of the Mount Rogers health districts
Backed by a $244,589 grant from the Patient-Centered Outcomes Research Institute (PCORI), representatives from the LENOWISCO, Cumberland Plateau and Mount Rogers Health Districts partnered with researchers, oncologists and clinicians from UVA to set the priorities.
"I love seeing the enthusiasm and hope for our area and our population in this group and the effort to raise awareness around cancer in our rural community," said Sarah Ramey, the co-chair of the Cumberland Plateau health district.
Next Steps in Battling Cancer
Here's what the advisory board's four teams are planning next to improve early detection and screening efforts for cancer in the region:
The Tobacco Cessation team: The group is surveying independent pharmacists in the region to understand what they need to support residents seeking to quit using tobacco.
The HPV team: Clinch River Health Services and UVA are applying for an iTHRIV Community Organization and Research Institute Partnership Grant to increase HPV vaccination in the area.
The Lung Cancer team: The group is exploring decision aids to improve low-dose computed tomography (LDCT) cancer screening navigation and a media campaign to raise awareness about lung cancer screenings.
The Colorectal Cancer team: The group is exploring a media campaign to raise awareness about screenings through the region's Federally Qualified Health Centers (FQHCs).
As the groups seek additional funding for these priorities, Dianne Morris, the co-chair of the LENOWISCO health district, views the continuing partnership between researchers, providers, cancer patients, and caregivers as key to saving patients' lives.
"We will take these priorities and continue to work throughout the region to improve upon prevention and early detection for all cancer patients," she said.
How to Get Involved
The UVA Cancer Center Without Walls is seeking additional advisory board and community action team participants from the counties of Bland, Buchanan, Carroll, Dickenson, Grayson, Lee, Russell, Scott, Smyth, Tazewell, Washington, Wise and Wythe, along with the cities of Bristol, Galax, and Norton. The initiative aims to add patients, survivors and caregivers of cancer and involve more oncologists, clinicians, researchers and policymakers who serve this region. Please contact Brenna Robinson at br5me@virginia.edu or 276.952.5010 to learn more about this initiative.
About PCORI
PCORI is an independent, nonprofit organization authorized by Congress in 2010 to fund comparative effectiveness research that provides patients, their caregivers, and clinicians with the evidence needed to make better-informed health and healthcare decisions. PCORI is committed to seeking input from a broad range of stakeholders to guide its work.