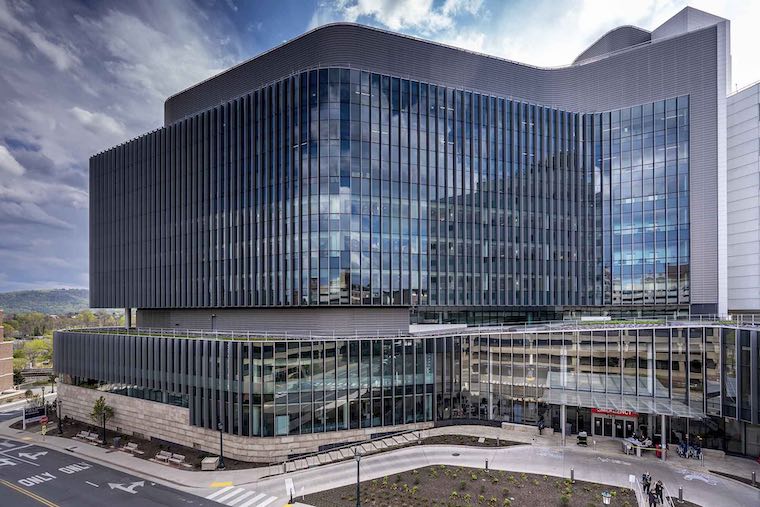 A UVA Health data science team is one of seven finalists in a national competition to improve healthcare with the help of artificial intelligence.
UVA's proposal was selected as a finalist from among more than 300 applicants in the first-ever Centers for Medicare & Medicaid Services (CMS) Artificial Intelligence Health Outcomes Challenge. UVA's project predicts which patients are at risk for adverse outcomes and then suggests a personalized plan to ensure appropriate healthcare delivery and avoid unnecessary hospitalizations.
CMS selected the seven finalists after reviewing the accuracy of their artificial intelligence models and evaluating how well healthcare providers could use visual displays created by each project team to improve outcomes and patient care. Each team of finalists received $60,000 and will compete for a grand prize of up to $1 million.
"At CMS, we agree that AI is the future of healthcare and a powerful resource helping providers make predictions and engage in more meaningful health conversations with patients," CMS Administrator Seema Verma said. "The participants in our AI Challenge demonstrate that such possibilities will soon be within reach. The seven finalists selected to Stage 2 represent the finest the AI community has to offer. We look forward to seeing what's in store from this top-notch group of innovators."
Helping Patients Stay at Home Safely
The UVA Health team is building risk and recommendation models to make the most impactful use of healthcare resources. For example, a mere 3% of patients at UVA make up 30% of readmissions within 30 days of being discharged. While not all readmission risks are preventable, UVA's system identifies patients with addressable risk categories and recommends interventions to counter the risk.
Using data from insurance claims and electronic medical records, the UVA team found that many at high risk include patients who would benefit more from ambulatory care than from hospitalization.
Being selected for the final round of the competition is a true honor, said Jonathan Michel, PhD, UVA Health's director of data science.
"We were competing against the 'who's who' of AI research in healthcare, like IBM, Columbia and the University of Pennsylvania," he said. "The team built an innovative framework and used advanced analytical modeling tools to solve the complex problems the challenge presented. UVA clinicians have been very helpful in supporting our work and assuring its relevance to their practice."
The Final Round
CMS expects to announce the winner of the competition in April. During the final stage, the UVA team will further refine its project and develop predictive algorithms to help CMS better care for Medicare patients. The goal is to develop a model that complements the judgment of healthcare providers and improve outcomes.
"Our goal is to benefit both the broad Medicare population of patients and UVA Health patients," Michel said.
Project Team Members
UVA Health team members working on the project include Jason Adams, MS; Valentina Baljak, PhD; Venkata Manikesh Iruku, MS; David Ling, MD; Robert Link, PhD; Jonathan Michel, PhD; Sean Mullane, MS; Angela Saunders, ME; Rupesh Silwal, PhD; and Glenn Wasson, PhD.