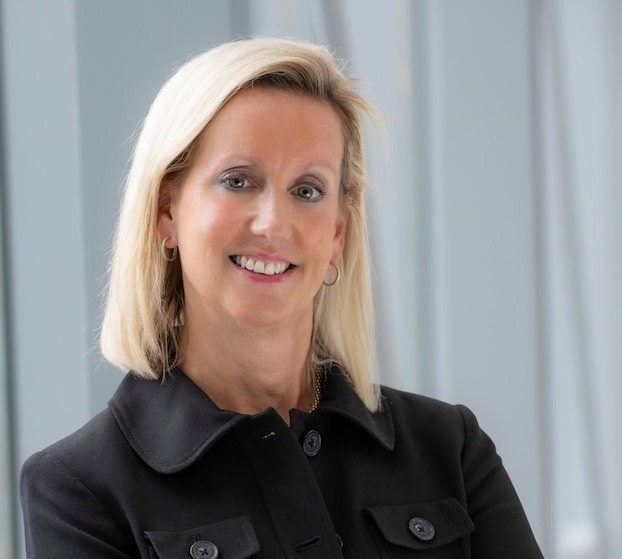 UVA Health today announced the appointment of Lisa Badeau as its new Chief Marketing and Communications Officer, effective Feb. 15.
Badeau comes to UVA Health from Brigham Health and their flagship campus Brigham and Women's Hospital—a major teaching hospital of the Harvard Medical School — where she currently serves as Vice President and Chief Marketing Officer. Among her many accomplishments, she worked in close partnership with clinical and administrative leadership and faculty to launch numerous successful marketing campaigns, developed a market strategy for multiple new ambulatory satellites, and introduced a robust brand campaign increasing the hospital's profile.
In her new role, Badeau will work with leaders across UVA Health to ensure that all its marketing and communications initiatives align and support its strategic goals.
"Lisa is an innovative, forward-looking leader," says K. Craig Kent, MD, UVA Health's Executive Vice President for Health Affairs. "She will help drive the recognition and differentiation of UVA Health's programs and services and ensure that we are 'top of mind' with patients."
Before joining Brigham and Women's Hospital, Badeau served as Senior Director of Marketing Communications, Content, and Creative Services at Boston Children's Hospital. Earlier in her career, she held leadership roles at several prestigious marketing, advertising, and consulting agencies, including Accenture, Boathouse, and Hill Holliday.
"I am thrilled to join one of the nation's best universities and health systems," Badeau says. "But what sets UVA Health apart is the amazing people, especially the talented clinicians and researchers. I'm someone who values collaboration, so I cannot wait to work with executive leadership, department, and service line leaders to shine a light on the great work happening at UVA Health."
Badeau earned her bachelor's degree in foreign languages at the University of North Carolina at Chapel Hill.