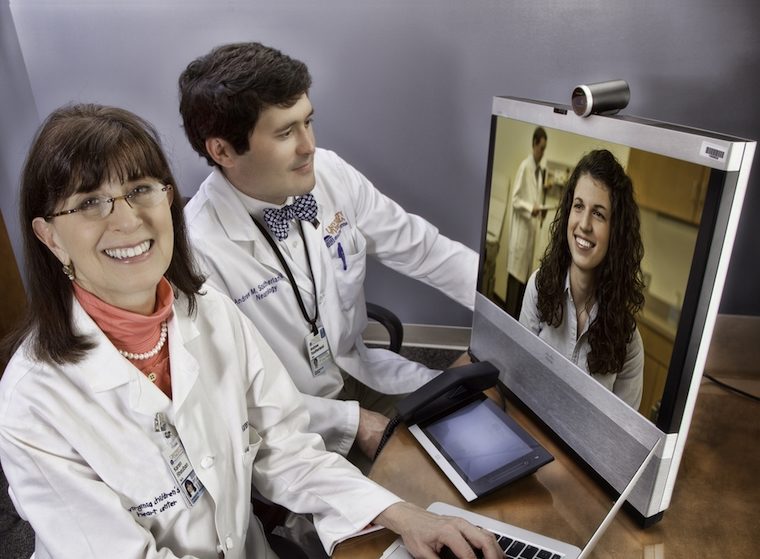 A three-year, $4.4 million Federal Communications Commission grant will enable UVA Health to expand its Interactive Home Monitoring care for patients with serious and chronic conditions, including COVID-19 and diabetes.
"Through this federal grant, our remote monitoring and home telehealth programs will be able to serve a larger number of patients from underserved groups and patients from rural communities with acute and chronic illnesses," said Karen S. Rheuban, MD, director of the UVA Center for Telehealth.
In 2020, UVA Health provided about 1,000 unique patients with a data plan-enabled tablet computer for telehealth visits with UVA care providers and devices to monitor vital signs such as blood pressure, weight, heart rate, temperature, blood-sugar levels and oxygen levels. The tablet computer also provides a connection to a UVA Health video library for health education. 
The Interactive Home Monitoring program also connects patients and families with resources to support their specific needs, from arranging transportation for in-person visits to medication reviews and consultations with UVA pharmacists.
The home monitoring program supports several groups of patients, including pregnant mothers at high risk for delivering early; transplant patients; premature infants; patients with serious chronic conditions such as heart failure and COPD; and young children born with serious heart conditions. It also serves patients recovering from COVID-19 and patients with ongoing health conditions such as high blood pressure and diabetes. The program has improved patient outcomes, including lowering the rate of Emergency Department visits and hospital readmissions as well as lowering blood-sugar levels for patients with diabetes.
"Interactive Home Monitoring improves health literacy, addresses medication needs and, most importantly, helps patients get home and stay home," said Art Saavedra, MD, PhD, MBA, chief of population health and health policy.
Backed by the federal grant, the UVA team hopes to expand its ability to offer home monitoring and telehealth programs by providing data plan-enabled tablet computers to 1,500 underserved patients in 2021 and continue to expand the number of patients served over the following two years.
"This program has the potential to reduce barriers to care and limit the need for transportation to medical appointments as well as improve patients' health outcomes while enabling them to be connected to care wherever they may live," said Novella Thompson, director of population health at UVA Health.