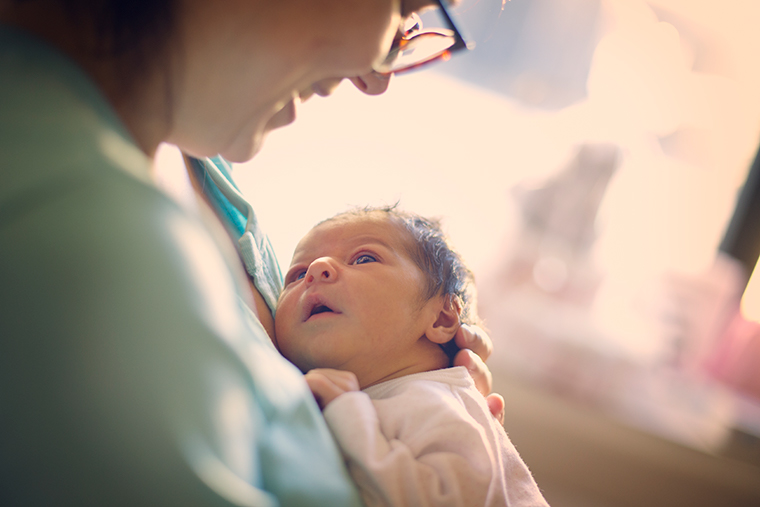 Newsweek has honored University of Virginia Medical Center, UVA Women's Services and UVA Children's on the publication's Best Maternity Hospitals 2021 list for providing safe, high-quality care for mothers and newborns.
"This award would not be possible without the tireless effort of our teams across the health system, including our physicians, nurses, certified nurse midwives, nurse practitioners, physician assistants and the entire team in Women's Services and UVA Children's to provide the highest-quality care for our newborns and new moms," said James E. (Jef) Ferguson, MD, MBA, chair of UVA's Department of Obstetrics and Gynecology.
Hospitals were recognized based on the results of the 2020 Leapfrog Hospital Survey conducted by The Leapfrog Group, an independent nonprofit that monitors the quality and safety of hospitals.
To be recognized as a Best Maternity Hospital, healthcare organizations had to meet several standards that include:
Low rates of early elective deliveries, which pose health risks for both new mothers and babies. An early elective delivery is a baby who is delivered before the 39th week for any reason except to protect the health of the mother or baby.
Low rates of Cesarean deliveries for first-time mothers delivering a single, full-term baby in the head-down position. Cesarean birth increases the complication risk for both mothers and babies.
When babies are delivered by a Cesarean, using standardized techniques to prevent blood clots in new mothers. Following a Cesarean delivery, mothers are at increased risk for blood clots in their legs or lungs.
Low rates of episiotomies, or incisions made in the birth canal during a delivery. These incisions are linked to complications for mothers, including infections, pelvic floor disorders, and loss of bowel or bladder control.
Testing babies for high levels of bilirubin, a substance that can highlight a baby is at higher risk for disabilities.
"Our teams are dedicated to serving families by providing excellent care that meets and exceeds the highest, evidence-based standards," said Christian Chisholm, MD, medical director of labor and delivery at UVA. "I am so pleased to see all of our team members honored for what they do to support new moms and their babies."