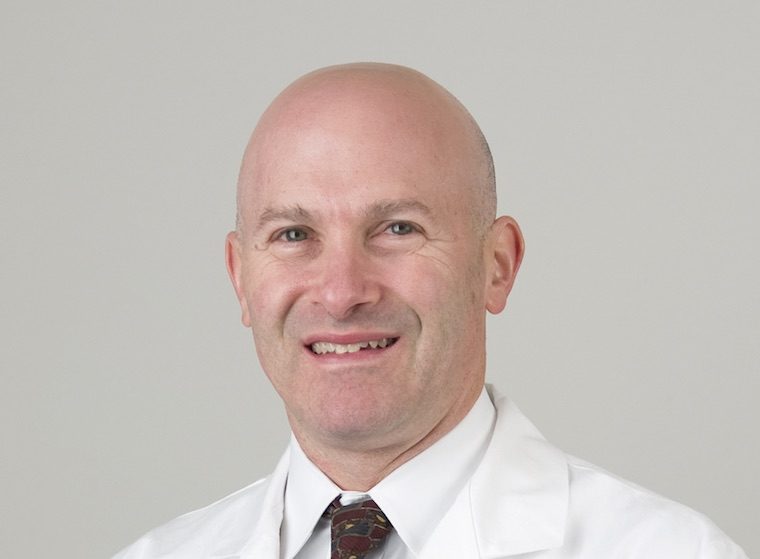 UVA Health's Christopher Kramer, MD, FACC, will be honored this spring with the American College of Cardiology's 2021 Distinguished Mentor Award for his work with trainees ranging from medical students to advanced cardiovascular imaging fellows.
The award is given to a Fellow of the American College of Cardiology who "has demonstrated a dedication to mentoring physicians and/or other members of the cardiac care team across a spectrum of professional activities and consequently has palpably shaped the careers of current and future leaders in cardiovascular medicine."
"I am incredibly honored by this award," Kramer said. "One of the highlights of my career has been watching the success of my former trainees across the country and those at UVA."
Kramer has worked at UVA Health since 1999, establishing the cardiovascular magnetic resonance imaging program and a collaborative research group called the Cardiovascular Imaging Center. He has directly mentored 36 imaging fellows while helping several new faculty members earn National Institutes of Health research funding. He has won numerous awards for his mentorship and teaching.
The bonds that Kramer builds with those he mentors extend far beyond medicine, said UVA Health cardiovascular imaging specialist Michael Salerno, MD, PhD, who nominated Kramer for the award. "Dr. Kramer cares about his trainees as people, and often invites fellows, students and faculty to his home. At the annual Society for Cardiovascular Magnetic Resonance meeting, he organizes a dinner with all of his prior imaging trainees," Salerno said.
Kramer is generous with his time and is invested in the success of the people he advises, making him an ideal mentor and a worthy recipient of this national honor, Salerno said.
"Dr. Kramer's friendly personality, sense of humor, and excellent leadership has made him well-known and respected throughout the field of cardiology," Salerno said. "It has truly been an honor to train with and work with Dr. Kramer, and I am grateful to have found such an excellent mentor."
Kramer, the chief of cardiovascular medicine at UVA, will receive his award in May at the national cardiology group's 70th Annual Scientific Session & Expo."Dr. Kramer has made lasting contributions to the field of cardiovascular medicine through his dedication to improving cardiovascular health and enhancing patient care," said American College of Cardiology President Athena Poppas, MD, FACC. "It is an honor to be able to recognize Dr. Kramer with the Distinguished Mentor Award and celebrate his tremendous achievements in the cardiovascular field."