Following a national search, UVA Health today announced the appointment of John C. Bennett, MPA, as its new Chief Ambulatory Operations Officer, effective July 1.
Bennett most recently served as Chief Executive of Ambulatory Services for PeaceHealth, a not-for-profit health care system with hospitals, medical clinics, and laboratories located in Alaska, Washington, and Oregon.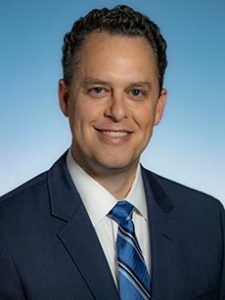 In this new role, Bennett will provide leadership and oversight over all UVA Health clinical ambulatory practice operations — representing more than one million annual visits and growing — to ensure patient-focused, high-performance, and results-oriented operations.
"UVA Health provides significant outpatient services throughout the Commonwealth," said K. Craig Kent, MD, Executive Vice President for Health Affairs and Chief Executive Officer of UVA Health. "John is an innovative leader who will further enhance our efforts to maintain the highest quality of care for patients and to increase accessibility for the over one million patients who seek care at UVA Health each year."
Before joining PeaceHealth, Bennett worked for two decades at Providence St. Joseph Health, a national, Catholic, not-for-profit health system. While there, he held various leadership roles, including Chief Executive of the system's Southern California region, overseeing four area physicians groups.
"I am excited to lead the outpatient operations at one of the nation's premier academic health systems," said Bennett. "I look forward to working with the incredible clinicians at UVA Health to provide our patients with convenient, easy access to our high-quality, coordinated care."
Bennett earned his MPA with an emphasis in healthcare administration from West Virginia University and was an administrative fellow at The Cleveland Clinic. He earned his undergraduate degree from Brigham Young University.