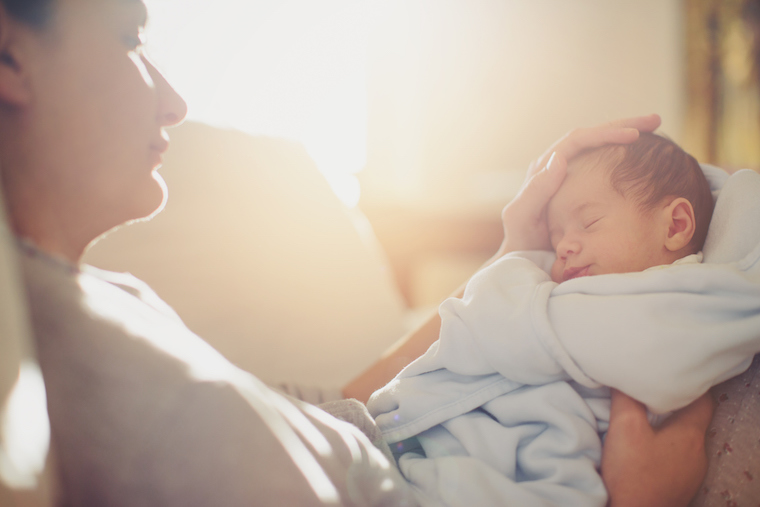 UVA Medical Center and UVA Children's have been highly rated for supporting breastfeeding in a national survey conducted for the federal Centers for Disease Control and Prevention.
UVA earned a 95 out of 100 on the Maternity Practices in Infant Nutrition and Care survey, far exceeding the national and Mid-Atlantic region averages of 81.
"Achieving these tremendous survey results to support new mothers and babies speaks to our team approach to quality care here at UVA Health," said K. Craig Kent, MD, chief executive officer of UVA Health and executive vice president for health affairs at UVA. "Excellent care begins with our prenatal clinics and continues through our maternity and postpartum inpatient units, who work together with our Breastfeeding Medicine Program and the Departments of Obstetrics and Gynecology, Family Medicine, Pediatrics and Anesthesiology."
The national survey rates hospitals on several elements of support for breastfeeding mothers and their newborns, including:
immediate skin-to-skin contact following birth.
keeping babies together with their mothers 24 hours a day.
working with new mothers to identify and solve any challenges they face with breastfeeding.
supporting mothers with breastfeeding after they are discharged from the hospital.
written policies and staff training that support breastfeeding.
Founded and led by UVA Children's pediatrician Ann L. Kellams, MD, the UVA Breastfeeding Medicine Program offers classes, in-person follow-up visits and support by phone with lactation consultants to help new mothers have the best possible experience with breastfeeding.
"Breastfeeding brings so many health benefits for both moms and babies, and our team both in the Breastfeeding Medicine Program and throughout the health system is committed to giving new mothers all the support they need to help them breastfeed their newborn," Kellams said.