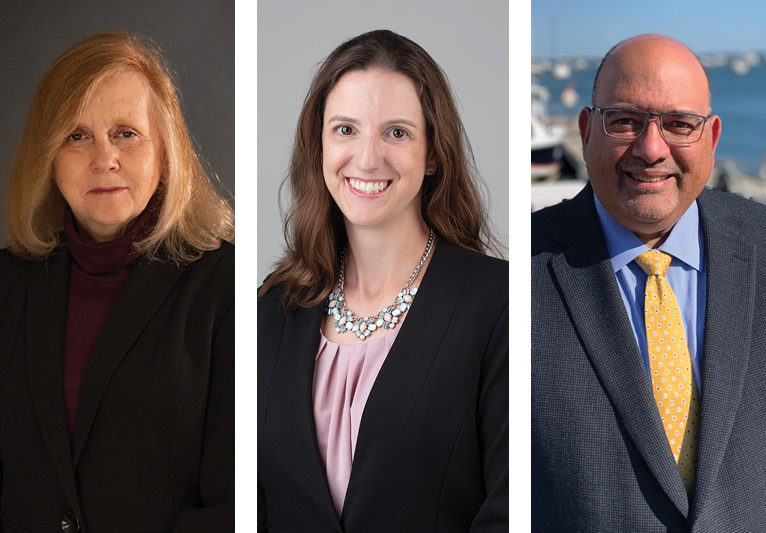 UVA Medical Center has named three new leaders for its nursing and emergency services teams.
"I am excited to welcome three inspiring leaders. All three are collaborative and results-oriented and will help us advance our mission to provide both compassionate care to our patients and to support our frontline care providers," said Wendy Horton, UVA Medical Center's Chief Executive Officer.
Kathy Baker, PhD, RN, NE-BC, has been appointed Chief Nursing Officer. Baker comes to UVA from VCU Health, where she has more than two decades in nursing leadership, including most recently as Associate Chief Nurse and Associate Vice President of Nursing.
While at VCU, she oversaw transformational efforts to strengthen the nursing workforce, increase the focus on quality and patient safety and improve overall operational efficiency. Baker is also a prolific author and a nurse scientist with a research focus in work environments, patient safety and workplace satisfaction.
At UVA, her priorities will include advancing new nursing care models to ensure UVA is making the best use of all team members' skills and supporting the recruitment, retention and mentorship of outstanding nurses.
Kathy has a PhD in nursing and an MS in nursing administration from VCU and a BSN from Radford University. Her first day at UVA will be Oct. 17.
Veronica Brill, MSN, RN, NEA-BC – who has served as Interim Chief Nursing Officer since March 2021 – has been selected as UVA's Associate Chief Nursing Officer. Brill has worked at UVA for more than two decades and has held leadership positions in a variety of patient care roles. Brill received her MSN degree from the UVA School of Nursing,
"The depth and breadth of Veronica's experience at UVA in strategic planning and operational management of adult oncology care will bring strong nursing and operations leadership to her new role alongside Kathy," Horton said. "I know the two of them will make an exceptional leadership team."
Also joining UVA Medical Center is Nelson Figueroa, RN, MBA, FACHE, who will serve as Administrator of Emergency Medicine and Services. His responsibilities will include managing UVA Medical Center's Emergency Department. Figueroa has more than two decades of leadership experience in emergency departments and comes to UVA from Boston Medical Center, the largest and busiest provider of trauma and emergency services in New England, where he is Associate Chief Nursing Officer for the Emergency Department. His accomplishments at Boston Medical Center including improvements to health equity, resource use and quality of care as well as team member retention and satisfaction.
Figueroa previously held similar senior leadership positions within emergency and critical care services at Northwest Hospital and St. Mary's Hospital in Maryland. At UVA, Figueroa will work to help the medical center take advantage of the expanded Emergency Department to enhance patient experience and outcomes as well as support frontline team members delivering critical care.
Figueroa has an MBA in health systems management from Grand Canyon University and a BSN from VCU. His first day at UVA will be Nov. 29.