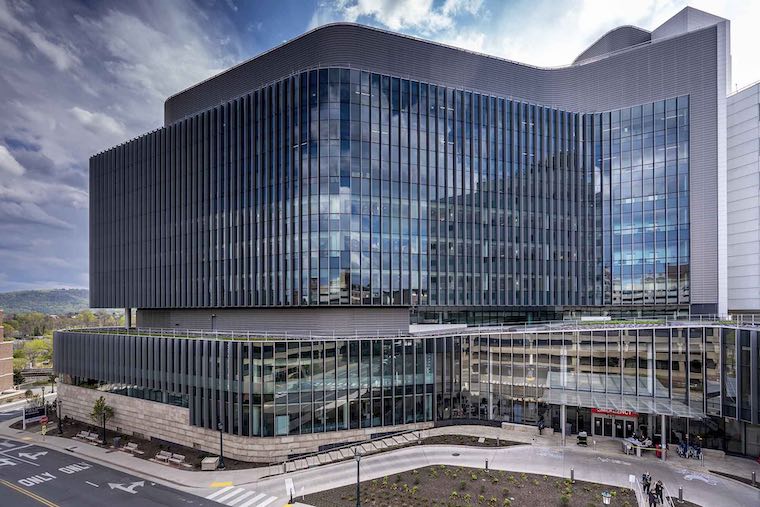 Piedmont Virginia Community College (PVCC) is delighted to announce the expansion of its Associate Degree in Nursing (ADN) program, made possible through a partnership with the University of Virginia Medical Center and philanthropic support from an anonymous donor. The UVA Health contribution of $400,000 over a three-year period, along with the $300,000 private contribution, positions PVCC to elevate its direct impact on the shortage of nurses in Central Virginia.
The ADN program currently accepts 100 students each fall, turning away hundreds of qualified candidates each year due to space, faculty and other resource limitations. The expansion allows for the addition of 50 nursing students per year and includes a commitment by UVA Health to provide clinical opportunities for the students. Most PVCC nursing graduates stay in Central Virginia with UVA Medical Center employing approximately 30 PVCC nursing graduates each year. The current program graduates students in May; the program extension affords the opportunity to produce nursing graduates in December, increasing the overall volume of available resources and providing a constant flow of qualified nurses for the area.
The philanthropic support from UVA and community members enables PVCC to significantly advance facilities at its Giuseppe Center in Greene County, VA. This includes upgrading two skills labs to match those at the PVCC main campus and the purchase of a high-fidelity simulator for students to participate in simulations. The support also enables PVCC to add two additional full-time nursing faculty.
"We are excited to partner with PVCC to provide more Central Virginia residents with the opportunity to fill a vital role in our community by becoming nurses," said Wendy Horton, UVA Medical Center's Chief Executive Officer. "The need for highly skilled nurses has never been greater, and we look forward to welcoming even more PVCC nursing graduates to care for our patients."
"As the community's college, PVCC seeks to be flexible and responsive to the workforce needs in Central Virginia. Expanding our nursing program has been a long-term goal. We are extremely grateful for the generous philanthropic support the UVA Medical Center and other community members have provided to make this goal a reality," shared PVCC President Frank Friedman. "We are equally delighted to be able to elevate our partnership with the UVA Medical Center. This expansion will not only help address the critical nursing shortage in our community, but also provide our students with the opportunity to prepare for work in rewarding and high-demand careers."
The PVCC ADN program is continually ranked among the best in Virginia and earned a top 20 ranking in Nursing Schools Almanac 2020 rankings. Graduates of the two-year associate degree in nursing program are prepared to be contributing members of the health care team and provide direct patient care as beginning practitioners of professional nursing in structured care settings. Graduates of the ADN program are eligible to take the NCLEX-RN Examination required for licensure as registered nurses (RN). Annually, more than 200 PVCC students earn degrees and certificates in health-related fields and go on to work in local hospitals and other area health care provider organizations.
PVCC is now accepting applications for the first cohort of nursing students at its Giuseppe Center, with classes beginning in January 2022. To learn more about the PVCC nursing program visit www.pvcc.edu/programs/nursing. Those interested in applying can get started at https://old.pvcc.edu/health_sciences/session/signin. Significant financial aid and scholarships are available to support interested students.