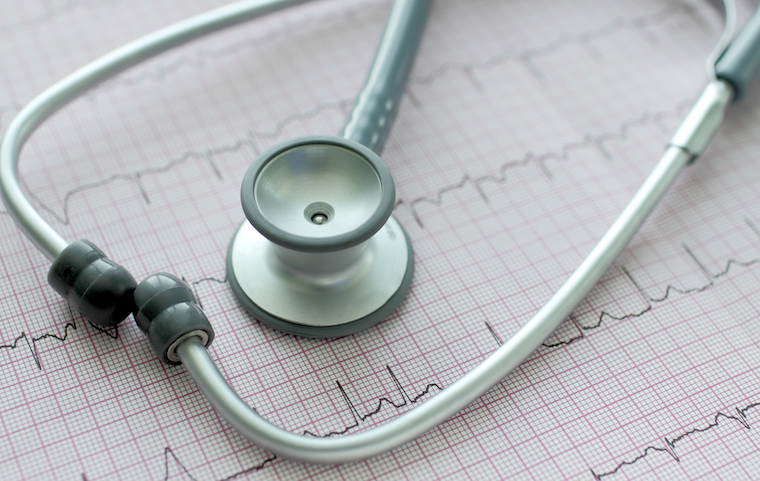 For meeting the American Heart Association's evidence-based quality standards, the UVA Health Heart and Vascular Center has earned four national awards for its care of patients with heart failure and heart attacks.
UVA Health was recognized with the Gold Plus Level Get With The Guidelines-Heart Failure with Target: Heart Failure and Target: Type 2 Diabetes Honor Rolls award for its care of heart failure patients, along with the Mission: Lifeline® NSTEMI Bronze award for its care of heart attack patients.
The UVA Health Heart and Vascular Center team includes cardiologists, heart surgeons, nurse practitioners, nurses, therapists, exercise physiologists, pharmacists and dietitians.
"This collection of national awards showcases that patients with an array of heart care needs will receive timely, highly specialized and excellent care from our Heart and Vascular Center team," said K. Craig Kent, MD, UVA Health's chief executive officer.
High-Quality Heart Failure Care
UVA Health's heart failure team met several research-based standards, including:
Prescribing appropriate medications to help patients manage their heart failure.
Prescribing blood thinners to reduce the risk of stroke for patients with heart failure and heart-rhythm disorders such as atrial fibrillation or atrial flutter.
Providing flu and pneumonia vaccinations.
Scheduling a follow-up visit within seven days.
Providing treatments to help prevent clots inside blood vessels.
To earn the Type 2 Diabetes award, UVA Health also had to meet quality measures for diabetes care over a 12-month period.
"We focus our quality work on doing what is best for our patients," said Craig Thomas, MSN, RN, ACNP, CHFN, a nurse practitioner on the heart failure team. "I am honored to be a part of this team and to receive this recognition from the American Heart Association."
Timely, Excellent Heart Attack Care
UVA's heart attack response team met national standards for heart attack care, including:
Quickly opening blocked arteries.
Ensuring all recommended medications are prescribed when patients leave the hospital.
Referring patients to an outpatient heart rehabilitation program.
Testing patients' heart function before they are released from the hospital.
Counseling patients on quitting smoking.
UVA Health's follow-up care includes a visit one week after patients leave the hospital at the UVA Heart Attack Recovery Clinic, where a multidisciplinary team helps patients chart a plan for their recovery.
"Our team provides comprehensive care for patients suffering a heart attack that begins with reopening their blocked arteries but continues long after patients are released from the hospital to help them enjoy a full recovery and a return to the activities they enjoy," said Michael Ragosta III, a UVA Health interventional cardiologist.