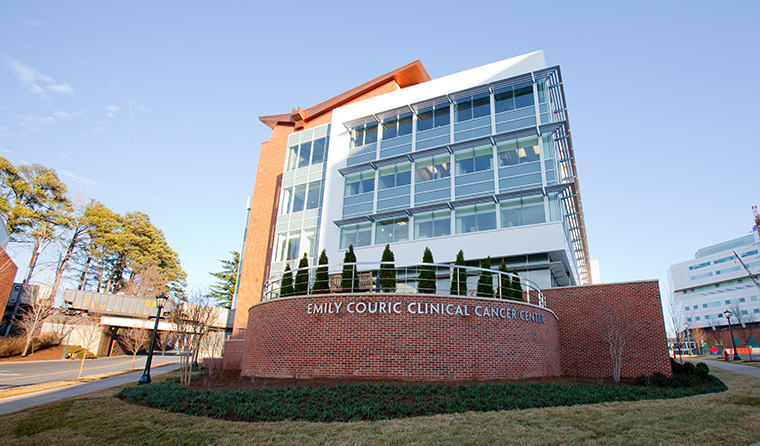 UVA Cancer Center is participating in a pilot project led by two national cancer groups that seeks to increase racial and ethnic diversity among cancer treatment trial volunteers.
The initiative from the American Society of Clinical Oncology (ASCO) and the Association of Community Cancer Centers (ACCC) aims to identify and implement practical strategies to boost participation by members of racial and ethnic minority communities. Compared with their percentages in the overall population of patients with cancer, racial and ethnic minority groups continue to be under-represented in cancer research.
"Our goal in participating in the pilot project is to help us examine our current practices and make thoughtful changes to improve participation by patients from racial and ethnic minority communities," said Dina Halme, PhD, Director for Research Administration and Strategic Planning at UVA Cancer Center. "As a Comprehensive Cancer Center, we want to do everything possible to make our clinical trials easily accessible to all patients, especially patients from groups that have been historically under-represented in cancer research."
UVA Cancer Center was recently designated a Comprehensive Cancer Center by the National Cancer Institute for its innovative research and leading-edge clinical trials. As part of the new diversity initiative, UVA will test a self-assessment tool that includes three surveys about the cancer center's characteristics along with its policies and procedures related to clinical research. UVA will also provide feedback to ASCO and ACCC on the surveys to improve them before they are shared with additional cancer research centers.
Data collection for the pilot project will conclude in December. After incorporating feedback, ASCO and ACCC plan to rollout their self-assessment tool to the larger cancer research community late next spring.
To learn more about the collaboration, visit ASCO.org/asco-accc.