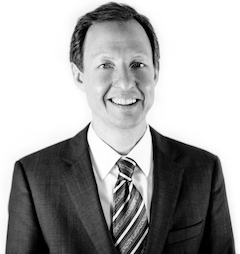 Erik Shannon has been named Interim Chief Executive Officer of UVA Community Health, effective November 5, and will serve in this role until a permanent successor is named. Shannon succeeds Al Pilong, who is stepping down to become President and Chief Executive Officer of Garnet Health in the Hudson Valley region of New York.
UVA Community Health includes an integrated network of outpatient services across Culpeper and Northern Virginia, together with UVA Culpeper Medical Center, UVA Haymarket Medical Center and UVA Prince William Medical Center.
Shannon comes to UVA Community Health from his role as Partner at Grant Thornton, a global consulting and advisory services firm, where he has helped lead the transition work to integrate UVA Community Health into UVA Health after UVA Health became the full owner of the regional health system in July. Shannon has more than 30 years of healthcare experience leading organizational and operational strategy, including strategic planning, operational improvement, restructuring and reorganization, financial planning and physician practice management.
"During his extensive healthcare career, Erik has led significant strategic initiatives across more than 75 healthcare systems across the country in addition to having vast experience in community hospital leadership roles," said K. Craig Kent, MD, Chief Executive Officer of UVA Health. "Through his transition leadership role, Erik has accumulated deep knowledge of all of UVA Community Health's operations, making him a clear candidate for the role."
Along with overseeing day-to-day patient care operations, Shannon will partner with UVA Community Health's senior leadership team and several internal teams over the next several months to continue the work to integrate UVA Community Health into UVA Health.
"This is an incredibly exciting time at UVA Health as it expands the ways it improves the health of the communities it serves. I have been very impressed by the level of talent and dedication at UVA Community Health and I look forward to continuing to work together in my new role," said Shannon.
UVA Health will conduct a national search to select a permanent Chief Executive Officer for UVA Community Health.