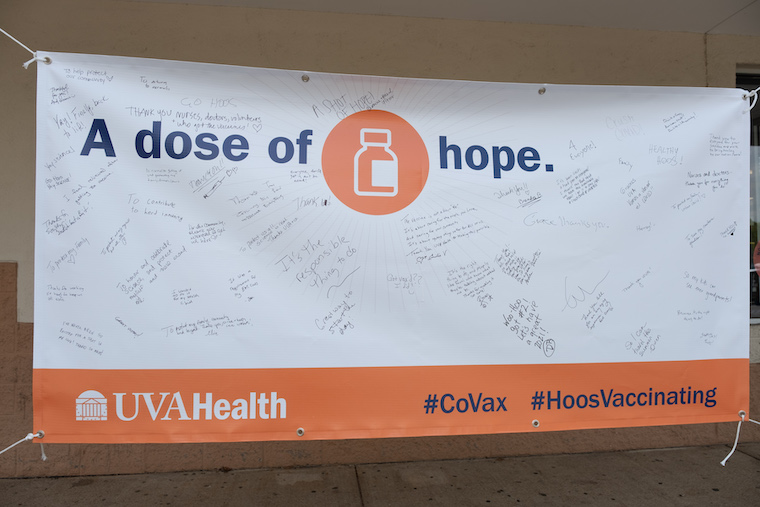 UVA Health is now scheduling appointments for the Pfizer COVID-19 vaccine for children 5-11 years old at its Pediatric Community Vaccination Center, with the first appointments available Monday, Nov. 8.
Doses will be available by appointment only at the vaccination center inside the Battle Building, located at 1204 West Main St. in Charlottesville. Free parking (with validation from the vaccination center) is available in the 11th Street Garage.
Here is when appointments will initially be available (additional appointments will be available in the days and weeks to follow):
Monday, Nov. 8: 5-8 p.m.
Tuesday, Nov. 9: 5-8 p.m.
Thursday, Nov. 11: 5-8 p.m.
Saturday, Nov. 13: 8 a.m.-4 p.m.
Tuesday, Nov. 16: 5-8 p.m.
Thursday, Nov. 18: 5-8 p.m.
Saturday, Nov. 20: 8 a.m.-4 p.m.
Scheduling Appointments
Appointments are required and may be made by calling 434.297.4829. Patients with a UVA MyChart account may also register through UVA's MyChart website. Parents will need to confirm their child's age when making appointments. A parent or guardian should be present at all vaccination appointments for anyone younger than 18.