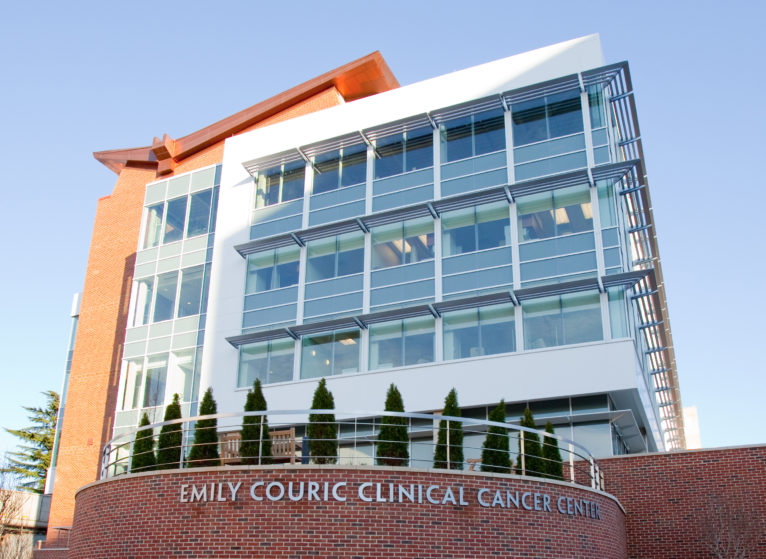 The University of Virginia Cancer Center and Cancer Center Without Walls Southwest Virginia Community Advisory Board is launching a program to cut tobacco use among both teens and adults in partnership with UVA Wise students and Virginia Cooperative Extension.
Backed by a three-year Community Innovation grant from the Virginia Foundation for Healthy Youth, the program will begin October 2021 at Wise County's Coeburn Middle School. Called FamHealth: Family-Based Health Promotion to Prevent Tobacco Use, the projects seek to break the generational cycle of tobacco use through targeted messaging for parents created by kids.
Prioritizing Preventing and Ending Tobacco Use
The Community Advisory Board recently identified preventing and ending tobacco use as a top priority. Southwest Virginia has the highest adult smoking rates in the state, and 10.2% of the region's high school students smoked a cigarette in the past month; this is double the statewide average. 29.2% of the region's high school students used an electronic vapor in the past month, compared to the statewide average of 20%. There is little data on middle school tobacco use regionally, but 8.2% of Virginia middle school students say they use tobacco products, and 14.9% report using an electronic vapor.
A Local Partnership
Working with Virginia Cooperative Extension, UVA Wise students will serve as mentors at Coeburn Middle School in discussions about tobacco, refraining from use, and discussing tobacco with others.
"At UVA Wise, we are always seeking ways for our college students to learn through real-world opportunities," said Cody Sanders, Associate Professor of Physical Education. "With this project, the undergraduates and middle school students have a chance to learn from one another while making a positive impact in the community."
"I was really excited to get involved with the youth, especially on the topic of tobacco. It is so heavily influenced here in the area, and I feel like early prevention starts with our youth. So I feel like getting involved in this project is a great way to provide a first level of prevention," said UVA Wise student Peter Valadez.
The FamHealth project will give students a hands-on opportunity to create health messages for the school community and help UVA Cancer Center provide more health information to families.
About the UVA Cancer Center Without Walls Southwest Virginia Community Advisory Board
The Community Advisory Board (CAB) has long represented the community's interest in cancer health, rural medicine, and health risk behavior issues in Southwest Virginia. The CAB meets regularly and includes representatives from healthcare organizations, legislators, local leaders, and academic faculty working together to help underserved communities. To learn more visit med.virginia.edu/ccww/community-advisory-boards-2/community-advisory-boards/.
About the Virginia Foundation for Healthy Youth
VFHY takes a comprehensive approach to prevention work that includes reaching about 50,000 children each year through classroom-based prevention programs in public schools, after-school programs, community centers, day cares and prevention programs across the state. VFHY provides funding to 18 local organizations in Southwest Virginia. VFHY's award-winning marketing campaigns deliver prevention messaging to more than 500,000 children annually. In addition, VFHY's research program provides scientific insight on methods to effectively reduce tobacco use. Since 2002, VFHY has funded 40 large research projects at universities throughout Virginia. For more information, visit www.vfhy.org.