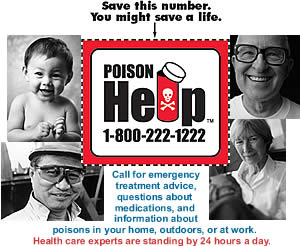 With widespread power outages due to Monday's snow, the Blue Ridge Poison Center at UVA Health is urging people to take steps to avoid carbon monoxide poisoning caused by alternative heating methods, especially portable generators.

Carbon Monoxide (CO) is an invisible gas formed when you operate a portable generator. It has no odor and no color. Other sources of CO include kerosene or propane heaters, automobile engines, woodstoves, open fires, gasoline-powered tools, and charcoal or gas grills.
"Power outages always bring a risk of carbon monoxide poisoning," said Christopher Holstege, MD, medical director for the Blue Ridge Poison Center. "Since you cannot see, smell, or taste CO, you may not be aware that you are breathing it."
Carbon monoxide poisoning is entirely preventable. The Blue Ridge Poison Center encourages anyone without power to follow some key safety steps:
Carefully follow the manufacturer's safety instructions for placement of portable generators.
Never use portable generators indoors, in garages or near open windows.
Don't use gasoline-powered engines (including mowers, snow blowers or chain saws) in enclosed spaces.
Do not use a gas oven, charcoal grill or camping stove to heat your home.
Install carbon monoxide alarms in your home.
Symptoms of CO poisoning are often mistaken for the flu or other illnesses, including headache, dizziness, nausea and vomiting, sleepiness and loss of conciousness. If you experience any of these symptoms or your carbon monoxide alarm sounds, immediately move all people and pets to fresh air and call your poison center at 800.222.1222.