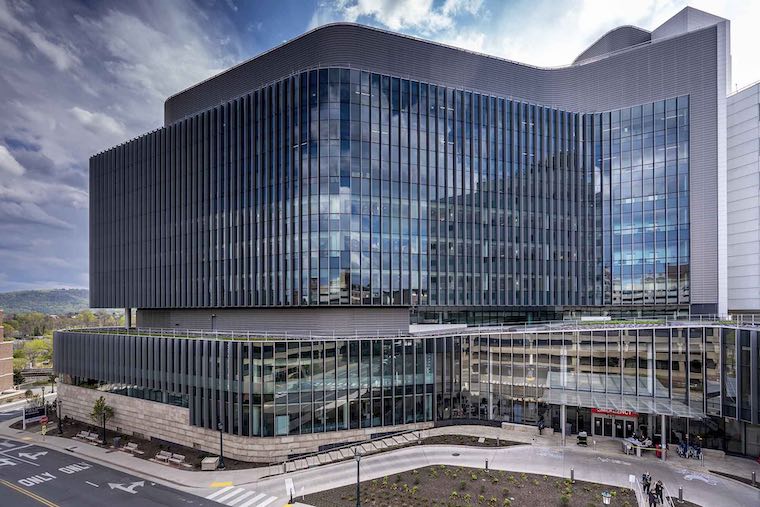 Newsweek has ranked University of Virginia Medical Center as the No. 1 hospital in Virginia in its "World's Best Hospitals 2022" guide.
The news magazine also rates UVA as the No. 42 hospital in the U.S. and among the top 250 hospitals in the world. Nancy Cooper, global editor in chief for Newsweek, highlighted in her introduction to this year's list that "what has set the world's leading hospitals apart is their continued ability to deliver the highest-quality patient care and conduct critical medical research even as they focused on battling COVID."
"This honor from Newsweek reflects the incredible dedication of our entire team as they provide the most advanced, comprehensive care for patients from across Virginia and beyond," said K. Craig Kent, MD, chief executive officer for UVA Health and executive vice president for health affairs at UVA. "This is a well-deserved honor for UVA Health."
Newsweek's rankings are based on recommendations from more than 80,000 medical experts in 27 countries, patient experience surveys and medical performance indicators such as quality of care, infection-prevention measures and patient safety.
"Our team members have faced incredible challenges over the past two years during the COVID-19 pandemic, but they have persevered to provide excellent care for all of our patients," said Wendy Horton, chief executive officer of UVA Medical Center. "This award from Newsweek is another sign of all they have accomplished in service of our patients."