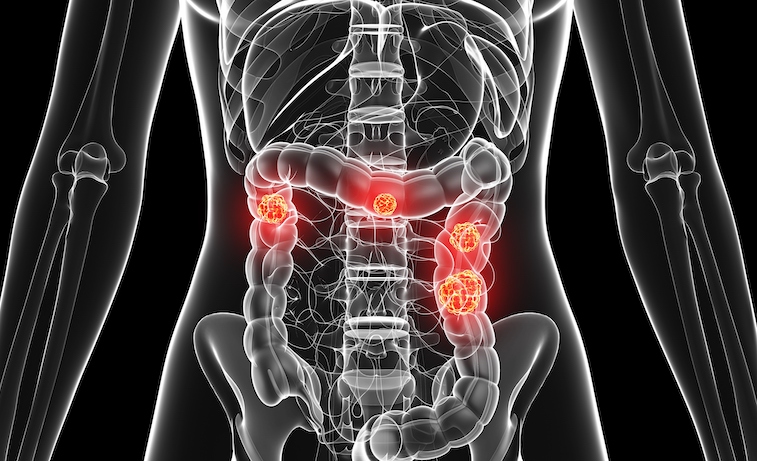 The University of Virginia Cancer Center has partnered with Central Virginia Health Services to offer free colorectal cancer screenings to uninsured patients in Central Virginia.
The partnership's goal is to improve access to colorectal cancer screenings in Virginia and get more people screened. In Virginia, only 70.8% of eligible residents are up to date on their screenings.
Colorectal cancer is the third leading cause of death among men and women. Of the new cases of colorectal cancer reported each year, 10.5% occur in individuals under 50 years of age. According to the U.S. Preventive Services Task Force, colorectal cancer diagnoses among Americans ages 40 to 49 have increased by almost 15%. Based on these findings, the task force updated the colorectal cancer screening guidelines in 2021, reducing the age for starting screenings for most Americans from 50 to 45.
To make it easier for uninsured patients to get screened, UVA Cancer Center is teaming up with CVHS, a federally qualified health center (FQHC) in Buckingham, on the screening program. Federally qualified health centers serve uninsured patients who face limited resources and other barriers to healthcare access. In the U.S., these clinics are a cornerstone of providing medical services to underserved populations.
Free Screenings, Follow-Up Testing
Through a grant provided by the Virginia Tobacco Region Revitalization Commission, UVA Cancer Center is collaborating with five rural CVHS sites to offer free stool-based screenings that can be completed at home for eligible patients. For patients testing positive with the stool-based screening, the cost of the follow-up test – a colonoscopy – is also covered by the grant.
"UVA Health is highly committed to inclusive efforts to increase screening for this largely preventable cancer for all Virginians. We are always looking to form partnerships in the community to achieve that goal," said Shari Stanley, a nurse administrative coordinator for the Colorectal Cancer Screening Program at UVA.
"UVA Cancer Center's resources have given us assistance with scheduling, coordinating care, and tracking our patients. It has allowed us to test hundreds of patients who in the past declined screening and to identify many patients with precancerous conditions. Screening with stool-based screening tests is easy for our patients. The hard part has always been how to address the abnormal results. Working with UVA Cancer Center has created a great program for getting our patients the colonoscopies needed to address those with a positive test," said Randy Bashore, medical director of CVHS.