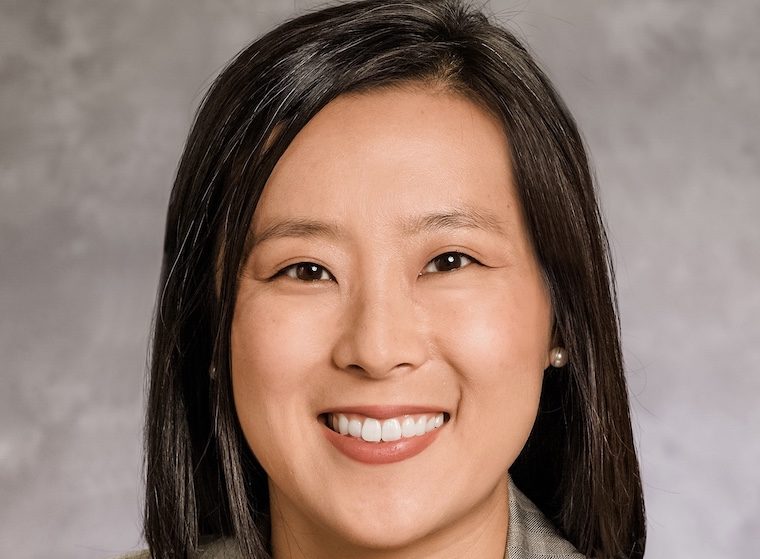 University of Virginia Medical Center has named Min Y. Lee, MBA, MHA, as chief operations officer, where she will oversee the medical center's day-to-day operations.
An experienced healthcare administrator, Lee is now vice president of operations at Reading Hospital, part of the Tower Health network in Reading, Pa. In this role, Lee oversees the hospital's cancer services along with imaging, laboratory services, pharmacy services, emergency management, security, clinical engineering, construction management and central transport.
"Min is a strong, engaged leader with a tremendous background as a healthcare leader," said Wendy Horton, MBA, PharmD, chief executive officer of UVA Medical Center. "Her knowledge and skills make her an ideal fit to serve as the medical center's next chief operations officer, and I'm excited to have her join our team."
Before joining Reading Hospital, Lee served as vice president of operations for Emory Healthcare at Emory University Hospital Midtown, an academic medical center in Atlanta. Her role included oversight for environmental services, facilities management, imaging, pharmacy services, property management and respiratory services. She also led several construction projects to expand the hospital's campus.
"Min's experience in academic healthcare and vast knowledge of healthcare operations will help her make a smooth and successful transition to her new role here at UVA Health," said K. Craig Kent, MD, chief executive officer of UVA Health and executive vice president for health affairs at UVA. "I look forward to working with her to further strengthen our world-class academic health system."
Lee earned her bachelor's degree in business administration from the University of Georgia. She then earned a master's in business administration and a master's in healthcare administration from Georgia State University. Lee is also Lean certified – a program designed to teach leaders how to improve healthcare operations – and is a member of the American College of Healthcare Executives.
"I am honored to join the UVA Health team during such a pivotal time in our industry," she said. "I appreciate the magnitude of this role and responsibility, and I am looking forward to rolling up my sleeves and working alongside UVA Health's extraordinary team members in service of our community and those who entrust us with their health."
Lee's first day at UVA Health Medical Center, the academic medical center that is part of UVA Health, will be June 27, 2022.