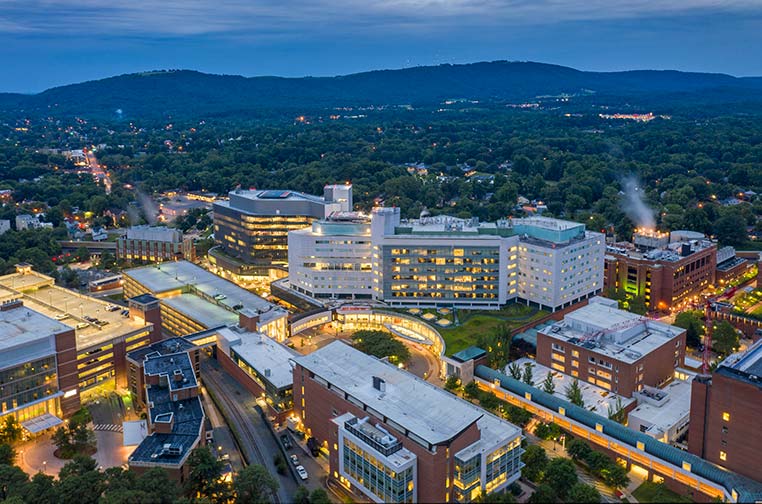 University of Virginia Medical Center has been nationally recognized for its high-quality care of new mothers and babies, earning a place on Newsweek's 2022 list of America's Best Maternity Hospitals.
"This tremendous honor is only possible thanks to a collaborative effort across UVA Health, including our UVA Women's Services and UVA Children's teams," said K. Craig Kent, MD, chief executive officer of UVA Health and executive vice president for health affairs at UVA. "I want to commend all the physicians, nurses, certified nurse midwives, nurse practitioners, physician assistants and all of our team members who provide such excellent care."
UVA Medical Center was among just 161 hospitals nationally that earned the publication's highest rating – five ribbons – for maternity care. Newsweek's ratings are based on three factors:
A national survey of hospital managers and maternity care specialists that asked them to recommend top maternity hospitals.
A review of key hospital performance data related to maternity care, such as a hospital's rate of cesarean births.
A review of patient satisfaction data, such as how patients rated hospital staff for their communication and responsiveness.
"All of our team members who provide maternity care – from prenatal care to labor and delivery to the first checkups for newborns – are committed to providing the highest-quality care for the families we serve," said Wendy Horton, PharmD, MBA, chief executive office of UVA Medical Center. "It is wonderful to see their dedication honored with this national award."